BLK Super Speciality Hospital inks pact Neurosurgery Centre in Uzbekistan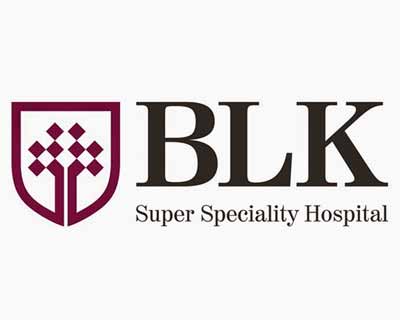 The Delhi-based BLK Super Speciality Hospital has announced a special pact with Republican Scientific Centre of Neurosurgery of Uzbekistan with an aim to promote cooperation and mutual understanding between the two countries. The two institutions will develop educational, scientific and medical cooperation in various spheres. The collaboration will remain in operation for three years.
The MoU was signed by Prof Gayrat Kariev, Director, Republican Scientific Centre of Neurosurgery of Uzbekistan and Mr Naresh Kapoor, Executive Director BLK Super Speciality Hospital, New Delhi.
"We are indeed happy to join this partnership. We shall promote exchange of professors for educational and scientific research programs, besides organizing development of joint international projects and conducting research on areas of common interest," informed Mr. Naresh Kapoor. The cooperation will also entail exchange of undergraduate and post graduate students besides doctors and scientists. "We shall also collaboratively work on conferences, seminars, symposiums, round tables and master classes which are mutually beneficial to both the institutions," added Mr Kapoor.
Prof Kariev said, "It is a matter of privilege for us to join hands with BLK Super Speciality Hospital in a host of collaborative programs. This MoU shall give us opportunities to develop and establish scientific and intellectual contacts between educational institutions and research agencies."
BLK Super Speciality is one of India's leading healthcare institutions of excellence with world-class infrastructure and talented pool of doctors. Over the years, the Hospital has established credible linkages across Asia and Africa through a number of understanding and collaborative programs. This agreement with the leading institution of Uzbekistan comes as a series of such programs that the hospital has been driving to promote excellence through collaboration.
Republican Scientific Centre of Neurosurgery of Uzbekistanis a leading institution and over the last decade the international connections of the Research Center with leading neurosurgery clinics widened significantly. Center staff is member of the World Federation of Neurosurgeons (WFNS), Asian Council of Neurosurgeons (ACNS), European Association of Neurosurgeons (EANS), actively participate in conferences arranged by American Association of Neurological Surgeons (AANS). The staff of the unit participated in international conferences, seminars and symposia across USA, Japan, Indonesia, India, Germany, Austria, Malaysia and NIS countries.