Blood bank Director booked for making sexual Harassment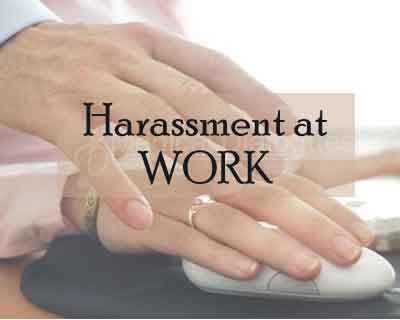 Cuttack: The police today registered a case against the Director and a driver of the Central Red Cross blood bank here for the alleged mental and physical torture of a woman employee.
"Based on a written statement of the complainant, we have registered a case under section 354, 354 (A), 506 and 34 of IPC against the Director and the driver of the blood bank," Mangalabag police station inspector Arun Kumar Swain said, adding that preliminary investigations into the case are on.
He said a former data entry operator of the blood bank, who was outsourced through a recruitment agency, has alleged in her FIR that the Director was repeatedly making unwelcome and explicit sexual advances and the blood bank driver was supporting him.
The blood bank Director however, refuted the allegations saying that the charges against him are afterthoughts.
"For her poor performance and dereliction in duties, the recruitment agency was asked to replace her with a better recruit and when the axe fell on her, she has brought these baseless allegations," the Director said.
The names of the two accused have not been given.