BRAVO: Apollo Spectra Doctor Invents Injection for Natural Hair Re-growth, bags US Patent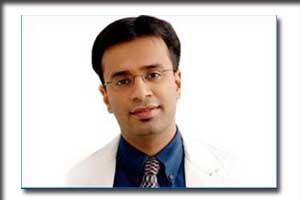 Bangalore: Leading plastic surgeon from Apollo Spectra Hospitals, Dr. Debraj Shome becomes the first Indian doctor to invent a revolutionary hair re-growth formula, QR 678, which has shown extraordinary hair re-growth results, in male & female pattern baldness. QR 678 growth factor formulation injection therapy is an advanced hair growth and anti-hair loss treatment which uses a mixture of several growth factors, to facilitate hair growth and prevent hair loss. The technology recently bagged the prestigious hair re-growth patent from United States Patent & Trademark Office (USPTO), for its physician inventors Dr. Debraj Shome & Dr. Rinky Kapoor.
QR 678, which is set to be made commercially available in Tardeo and Chembur centers of Apollo Spectra Hospitals, Mumbai, has already picked up great attention amongst leading Bollywood celebrities.
Speaking about the latest invention, Dr Debraj Shome, Apollo Spectra Hospitals said, "Our studies indicate, 30 percent of men under 30 and 80 percent of men under 80 will witness balding. However, these statistics become worse with stressful lifestyles, hormones and antibiotics in food, and a variety of other pollutants that are damaging people's bodies and their hair. Till date, hair transplant was thought to be the only solution, but that itself is painful, needs to be repeated & sometimes may not work as well as one would expect. The QR 678 injection therapy is non-surgical, much cheaper & has shown promising results, even in chemotherapy induced hair fall, in cancer patients".
Results from preliminary studies indicated 80 percent hair growth in about 6 months for more than 90 percent people who tried this injection therapy. In some cases, results were even better than hair restoration surgery. The QR 678 treatment is aimed at patients with male pattern baldness, female pattern baldness and baldness caused due to diseases or treatment modules.  It involves administration of growth factor solution in the form of 1ml injections into the scalp skin of the patient via mesotherapy, which delivers the growth factor to the targeted tissue layers. This is a 30 second procedure with injections being administered in areas of hair loss and alopecia. The procedure does not involve any anesthesia. Sessions are repeated every 4 weeks, for 8-10 sittings.
QR 678 treatment being completely natural, costs 1/10 of what an actual hair transplant costs. It can revitalize the scalp through naturally derived molecules that signal one's cells to reverse time and grow hair. The latest innovation even bypasses the existing more broad process of Platelet Rich Plasma therapy (PRP) & stem cells hair treatment, promoting direct growth factor stimulation of hair growth through a more advanced, much more selective & highly effective approach.