Breast cancer victim delivers twins At Apollo Hospital Delhi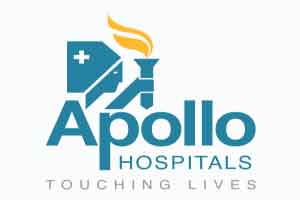 A five-month pregnant lady, who discovered a lump on her left breast was in for a risky delivery now. However, the lady in question Rosy Lalnunsangi has now delivered two healthy twins at the Apollo Hospital.

After seeing the lump Rosy and her husband went to the doctor who confirmed that she had breast cancer. Since she was 5-month pregnant she was advised aborting as pregnancy posed a risk to her health.

The 42-yr old Rosy from Mizoram didn't give up and was later admitted to Apollo Hospital in Delhi for her cancer treatment. She underwent chemotherapy and surgery before delivery her twins on January 22.

Rosy's condition and the twins are reported to be in an healthy condition after an initial assessment by the team of doctors at the Apollo Hospital. They further confirmed that the twins had a normal growth during the gestation period.

As reported by TOI, Dr Ramesh Sarin, a senior consultant of surgical oncology at Apollo Hospital, admitted that Lalnunsangi's was a challenging case. "We constituted a multidisciplinary board comprising a medical oncologist, a radio oncologist, a surgical oncologist, gynaecologists and foetal medicine specialists to decide whether to take up this case or not. All available medical literature was studied to learn how to manage such patients. Finally, the board decided that it was possible to treat breast cancer during pregnancy," Sarin said.

Initially, the doctors are reported to have conducted a breast conservation surgery first on Rosy as the timour was small (2 cm) in size. It was followed by sentinel node biopsy. After this course, chemotherapy medicines that are safe for the foetus were administered to her over the next 10 weeks. The doctors delivered the baby by an elective lower segment caesarean section.

As reported by dailymail, Dr Shakti Bhan Khanna, Senior Consultant Gynaecology, said: "The formation of all the vital organs like heart, lungs and brain etc happens in the first trimester. And the patient was in her second trimester when she came to us. So it was safer to give her certain drugs that do not cause any side-effects to the fetus.