Bridge Course to Allopathy: MUHS invites applications from 40,000 Homeopaths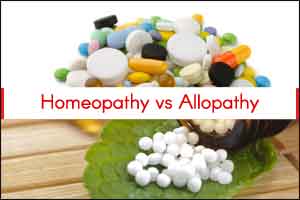 The course one-year certificate course in modern pharmacology would be taught at 24 government medical colleges in Maharashtra under MUHS
Nashik: Aiming to give a quick dose of modern medicine to practicing homeopaths in the state, the Maharashtra University of Health Sciences (MUHS) has called over 40, 000 homeopaths to pursue a certificate bridge course to make themselves able to prescribe allopathic medicines.
It is reported that  academic council of the Maharashtra University of Health Sciences had accorded the sanction to start the one-year certificate course in modern pharmacology in 2016-2017. In the first batch, 700 registered homeopathic practitioners had been admitted and had taken the exams. Now, there is a seat strength of 1200 at 24 medical colleges across the state.
Recently, the state's health varsity announced that practising homoeopaths, who have their Maharashtra Homoeopathic Council (MHC) registration numbers from 1 to 40,000, can apply for the admissions for the modern pharmacology course for the year 2018-19.
Read Also: Homeopathy Practitioners can now practice Modern Medicine in Maharashtra
"This year, candidates whose registration numbers are from 1 to 40,000 can apply for the course. June 30 is the last date to submit online applications. Admissions will be given as per the seniority of the registration numbers in the register given by the MHC, Mumbai," MUHS registrar K D Chavan confirmed to TOI.
Read Also: Homeopathy practitioners on Strike Demanding Inclusion of Bridge course Clause in NMC Bill
This is a full-time course, for which the university has arranged 1,200 seats in 24 government medical colleges across the state for homeopaths. If these homeopathy practitioners complete this course, it would "allow" them to prescribe allopathic medicines to the patients.
The course, which is limited to homeopathy practitioners in the state of Maharashtra only, has created a strong divide between the allopathy and homeopathy practitioners across the country.  While the Indian Medical Association has called the short term course completely unethical, homeopathy practitioners justified it, citing shortage of allopathic practisers to serve the patients, especially in rural areas.
According to TOI the schedule declared by the university is as follows:


First selection list of the candidates will be declared on July 12.


The candidate can select up to 24 government medical colleges where 50 seats each are available


The last date for joining college is August 3.


The certificate course is exclusively for Maharashtra-based homeopathic doctors.


The selection of the applicants would be done purely on a seniority basis.


Optimistic over the increase in the number of applications, the university officials said that they are expecting a good response this year since the council has allowed applications from a large number of homeopaths against  when the course was launched two years ago, only first 5,000 registered homoeopaths were allowed to apply for it. On this, a senior member of the MHC stated that the course received a lukewarm response as the council had allowed only first 5000 registered homoeopathic practitioners to apply for the course earlier.
Read Also: NMC Bill: Inclusion of AYUSH practitioners, Bridge Course to MBBS