Bristol-Myers combination drugs for cancer approved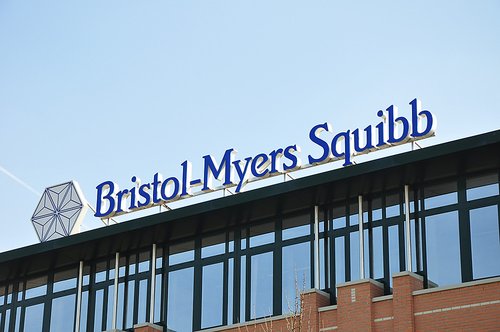 Bristol-Myers Squibb Co has got an early approval on its combination of breakthrough drugs to boost the immune system to fight cancer. This development places the drug company in a position of advantage, giving it a lead over competitors testing other combos for this golden pharma opportunity of sorts.

The New York based drug maker has just received an accelerated approval from The US Food and Drug Administration; for the already-approved immuno-oncology drugs, Opdivo and Yervoy, to treat the half of patients with advanced melanoma who have a genetic variation called "BRAF wild-type".

The combination of these two drugs has shown evident results in 60 per cent of patients. The drugs together slowed or temporarily stopped tumor progression in 60 percent of patients, versus 11 percent who only received Yervoy, in a key study of 140 previously untreated patients with melanoma, the deadliest skin cancer type. The combo increased the time until melanoma resumed progressing, to an average of about nine months, versus nearly five months for Yervoy alone.

The combination of Yervoy, which was approved in 2011, and Opdivo caused serious side effects in 62 percent of study participants, compared with 39 percent only getting Yervoy, and many of those patients had to stop or delay treatment. The worst side effects included colitis, kidney and liver damage, severe diarrhea, lung inflammation and fever.

With a wholesale price of $141,000 to $256,000 for the combination, depending on length of treatment, even many insured patients may not be able to afford their portion of the tab, though Bristol-Myers and some charities help many patients cover much of it.

Immuno-oncology drugs, also called immunotherapy, have brought the first significant advances in patient survival - though generally not cures - in many years for some cancer types, particularly lung cancer and melanoma. Now advances are coming more quickly.

Almost daily, Bristol-Myers or rivals including Merck & Co., AstraZeneca PLC, Roche Holding AG and Pfizer Inc. has been announcing the start of new patient testing of combinations of their own drugs or their drug with one being developed by a partner, or announcing new collaborations with other drugmakers in the hottest segment of cancer research.

Analyst Jeffrey Holford at Jefferies International Ltd. in August raised his peak sales forecast from $40 billion to $51 billion for immuno-oncology drugs from those five companies - just for the biggest subcategory, medicines called immune checkpoint inhibitors. These drugs, including Yervoy and Opdivo, work by blocking different pathways that tumor cells use to "cloak" themselves from the immune system so it can't spot and attack tumors.

Bristol-Myers posted combined sales of Yervoy and Opdivo, which was just approved last December, of $783 million in the first half of 2015.

Melanoma, in which pigment-producing skin cells grow at an uncontrolled rate, has been getting more common for at least three decades. Nearly 75,000 cases are forecast to be diagnosed this year in the U.S. While mostly curable when caught early, when melanoma is discovered in its late stages, only 10 percent to 15 percent of patients survive for 10 years, according to American Cancer Society data.

Meanwhile, on Thursday the Dana-Farber Cancer Institute in Boston said it was asking a federal court to declare one of its scientists a co-inventor on five patents for Opdivo that Bristol-Myers licensed from a drugmaker and a university in Japan. Depending on the case's outcome, Bristol-Myers could lose some future revenue or have to pay royalties on Opdivo.