BYE BYE Compounders: Clinical Establishment Rules make pharmacist mandatory for dispensing Medicines even in Clinics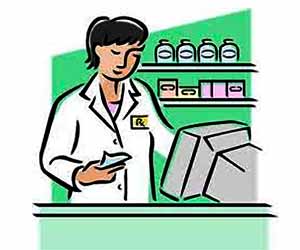 New Delhi: Medicines will have to be dispensed either by doctors themselves or by registered pharmacists in a clinic, according to the provisions of the upcoming Clinical Establishment Rules. With effectively implying that a compounder has to be a registered pharmacist, the move is bound to put an to the age-old tradition of employing a multi-purpose health worker, who apart from assisting the doctor at clinics would also dispense medicines as per the instructions of the doctor,
With the New clinical Establishment Rules being placed in the public domain, a number of specifics have now been laid down, for all classes of medical establishments, ranging from small consultation clinics to large tertiary care hospitals. Besides modern medicine, the rules also spell out the requirements that are to be following by AYUSH establishments, dental, physiotherapy and others.
As per the new rules, all medical establishments have to get registered under the act and have to equip themselves with the necessary infrastructure, manpower and follow the necessary legislative and other requirements laid down in the act. The rules clearly spell out what regulations are to be followed by each class of medical institutions
When it comes to specifying the requirements for Clinics, the rules classify them into primarily the following categories


Clinics or Polyclinics ( consultation Only)


Clinics or Polyclinics with Dispensary


Clinic or Polyclinic or Dispensary with Diagnostic Support Services


Clinics or Polyclinics with Observation or Short Stay


With each class of additional service, the rules lay down the requirements that are to be followed by the establishment.
One of the key specifications when it comes to
Clinic with Dispensary
, that is clinics where dispensing of medicines is also taking place is the requirement that the medicines have to be dispensed either by the doctor or a technician registered with the pharmacy council-a.k.a a pharmacist.
Rule 11.4 of the proposed rules (relevant section) state
Dispensing of Medicines shall be done by qualified professionals to out-patients
Rule 10.2.2 of the same rules further clarify
Medicines shall be dispensed by qualified doctor or pharmacist as allowed by law
Rule 15.5 further clarify
If dispensing is done by paramedic like pharmacist, he shall be qualified, trained and registered with the pharmacy council
Infrastructure and Legal
Besides the above manpower, the rules lay down that all such clinics where dispensing of medicines are taking place will have to allocate
a 40sqft area dedicated exclusively to Store and Pharmacy
within in their own clinic. The operators of such clinics would have to mandatorily obtain a pharmacy license from the Indian Pharmacy Council. Besides they will have to maintain medical records and registers
Rule 10.2.3 onwards of the rules state
10.2.3 No medicines shall be dispensed from pharmacy store without a written prescription order of doctor, except in emergency cases. Medication dispensing shall be done with care to prevent any medication error. Following shall be checked before dispensing of medication. These checks shall be done at store level.

10.2.3.1 Medicine prescribed.

10.2.3.2 Dose of prescribed medicine.

10.2.3.3 Expiry date.

10.2.3.4 Particulate matter in liquid dosage forms and parenteral drugs.

10.2.3.5 Labels (if reconstituted drugs).

10.2.4 Labeling shall be done for every prepared or reconstituted medication, which shall include name, date of preparation, strength and frequency of administration of drug.
Medical Dialogues team had earlier reported that the Union Ministry of Health and Family Welfare has put in the public domains the draft of Clinical Establishments (Central Government) Rules, 2012, for allopathy and AYUSH institutions, inviting suggestions and comments on the same
Objections and suggestions if any, may be addressed to Dr Anil Kumar Addl. DDG, Dte. GHS, Ministry of Health and Family Welfare Room No 560-A Nirman Bhawan, New Delhi- 110011 or sent on email to help.ceact2o1o@nic.in within 45 days from the issue of the notice which is 17th July, 2019