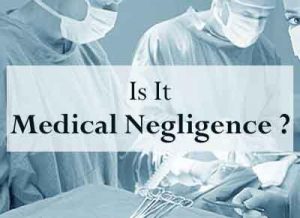 Chennai: Trouble seems to be mounting for a Salem based gynaecologist as The Tamil Nadu Medical Council has been asked by the State Health Department to debar to her on account of medical negligence leading to the death of a female patient. In a stringent stand against the doctor, health department officials were also seen  calling for action "as she could be a threat to society and poor pregnant women"
The same gynaecologist had earlier been suspended by the council once. The Medical Dialogues team had earlier reported that the gynaecologist was debarred from the medical practice for period of six months in October 2018 after the Tamil Nadu Medical Council held her guilty for "medical negligence and misconduct" while treating a pregnant lady in November 5, 2016. The decision reached in a general body meeting based on the inquiry done by the disciplinary committee of Tamil Nadu Medical Council (TNMC).
Read Also: Death During Normal Delivery: TN Medical Council suspends Gynaecologist for 6 months
................................ Advertisement ................................
On February 18, 2019, the State Medical Council revoked her suspension based on "her repeated pleas" reports TOI.
................................ Advertisement ................................
Soon, after one week of revoking her suspension, on February 28, 2019, another pregnant lady was attended by her, who died on March 1.
In this case, the pregnant lady was going through severe bleeding after delivery which did not stop even after her uterus was removed. Since the facilities were not available in the hospital, the doctor did not refer her to another healthcare centre on time. This was allegedly the reason behind the death of the patient in 2016 as well.
TOI reports that the joint director of medical service, Salem as well as NHM mission director Darez Ahamed, who is in charge of the maternal death audits in the state. The official of the Health Department complained to the TOI that the suspension of the gynaecologist was revoked without informing the health department or the complainant.
He stated, "If she is not stopped now it could be a threat to society and poor pregnant women."
Informing about the case President of the Council, Dr K Senthil told the daily, "It is under discussion. We will be giving her the chargesheet. She has to appear before the committee for an inquiry."
Author Details
Shagufta Joined Medical Dialogues has been associated as Editor for Education Medical Dialogues since the year 2018.  She is a graduate from Delhi University. She can be contacted at editorial@medicaldialogues.in Contact no. 011-43720751
................................ Advertisement ................................
6 comment(s) on Calling Gynecologist Threat to Society, TN Health Department Official asks Medical Council to debar her