Cardiac care to be taken to rural Goa: Rane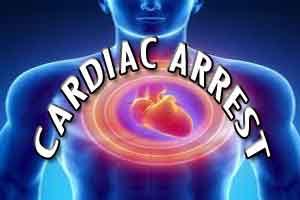 Panaji: The Goa government will take cardiac health care to remote villages in the state through its newly launched ambulance service, Health Minister Vishwajit Rane said today in the Legislative Assembly.
He said well-equipped cardiac ambulances with doctors on board have been launched to ensure critical health care services reach the poorest of the poor.
"It is difficult to provide cardiac care to every periphery. We have put cardiac ambulances in rural areas," the minister said.
He said doctors in state-run Primary and Community Health Centres have also been trained to thrombolysis patients who suffer cardiac problem.
Thrombolysis is a treatment to dissolve dangerous clots in blood vessels, improve blood flow, and prevent damage to tissues and organs.
It is often used as an emergency treatment to dissolve blood clots that form in arteries feeding the heart and brain -- the main cause of heart attacks and ischemic strokes.
Rane said the launch of cardiac ambulances will save lives, which used to be lost on way to hospital.
Talking about the Goa Medical College and Hospital (GMCH), Rane said the government has been trying its best to provide quality services at the states premier health facility.
He said new doctors are being recruited in the GMCH and other state-run health facilities to deal with the scarcity of medical professionals and provide best medical care.
"Recently we recruited 36 doctors. We are now able to provide doctors in all the facilities of the government. We have no issue related to finance as far as the health sector is concerned. The chief minister (Manohar Parrikar) is helping us to take every new initiative forward," Rane said.
The minister said the government has started dialysis centres across the state.