2021 ESC guideline on Valvular heart diseases: Single antiplatelet recommended post TAVI and more.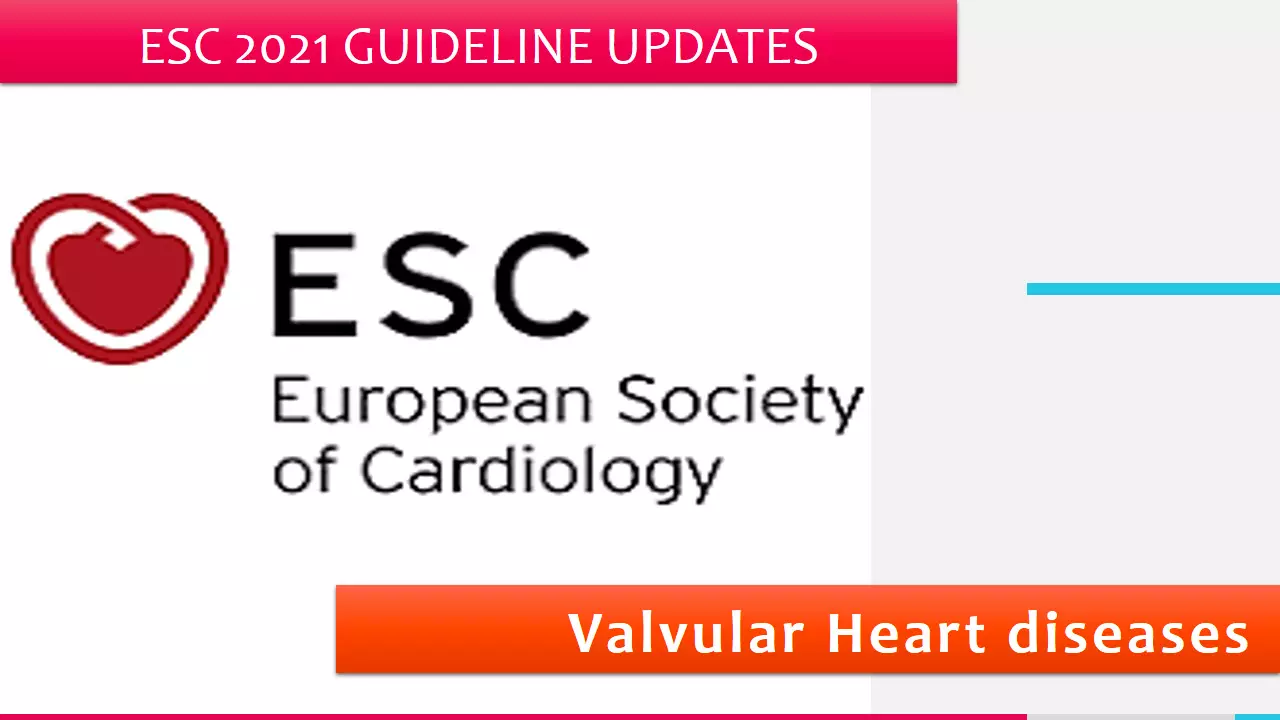 The ESC Congress, being held in a virtual format this year released update of the European Society of Cardiology (ESC) Guidelines for management of valvular heart diseases, on Saturday. These guidelines were simultaneously published in the European Heart Journal. In the second article of this series of newly released guidelines, we highlight the salient features of these updates.
What has changed and why?
Since the publication of the previous version of the guidelines on the management of valvular heart disease (VHD) in 2017, new evidence has accumulated, particularly on the following topics:
• Epidemiology,
• Non-invasive evaluation using three-dimensional (3D) echocardiography, cardiac computed tomography (CCT), cardiac magnetic resonance (CMR), and biomarkers plays a more and more central role.
• New definitions of severity of secondary mitral regurgitation (SMR) based on the outcomes of studies on intervention.
• New evidence on anti-thrombotic therapies
• Risk stratification for the timing of intervention.
• Current evidence reinforces the critical role of the Heart Team, which should integrate clinical, anatomical, and procedural characteristics beyond conventional scores, and informed patient's treatment choice.
• Transcatheter techniques: (i) TAVI vs. surgery in low-risk patients with a follow-up of 2 years has led to a need to clarify which types of patients should be considered for each mode of intervention. (ii) Transcatheter edge-to-edge repair (TEER) is increasingly used in SMR and has been evaluated against optimal medical therapy resulting in an upgrade of the recommendation.
Practice changing updates from 2021:

1. For non valvular AF, NOACs preference to VKAs has been upgraded to a Class I recommendation (from Class IIa previously)
2. For severe AR, end systolic dimensions have been given more preference. Surgery is now a Class I recommendation for LVESD > 50mm (earlier Class II)
3. For severe AS, surgical AVR is recommended for age <75 years and STS score <4%- Class I.
4. TAVR is recommended for age >/= 75 years and STS score >8%- Class I.
5. More importantly, non-femoral TAVR is now recommended as a Class IIb recommendation for patients who are unfit for SAVR of femoral TAVR.
6. For asymptomatic primary MR, the LVESD cut-off criteria for surgery has been revised to >40mm (previously > 45mm)-Class I.
7. The guidelines introduce valve intervention as a Class I recommendation for secondary MR patients who remain symptomatic despite GDMT and CRT.
8. The guidelines provide an new updates on the appropriate use and bridging of anticoagulant therapy in peri-operative setting:
a. VKAs to be discontinued before surgery with a target INR below 1.5 before taking the patient on table.
b. Aspirin if indicated should be continued in peri-operative period.
c. UFH/LMWH if indicated need to be started 12-2 hours after surgery.
d. For mechanical heart valves, VKAs to be started on 1st post-operative day.
9. PCI with an indication for OAC : as a Class I recommendation, the new guidelines support early discontinuation (within 1 week) of aspirin if bleeding risk is a concern with continuation of oral P2Y12 therapy along with OAC for 6-12 months.
10. After 12 months P2Y12 therapy can be discontinued and patient can be maintained on OAC alone- Class I.
11. A new recommendation has been provided for NOACs in preference to VKAs after 3 months of Bioprosthetic mitral valve implantation in setting of AF.
12. As a very important recommendation, single antiplatelet therapy is now recommended after TAVR in patients who donot have an indication for long term OAC therapy. No routine OAC is recommended post TAVR unless there is an indication like AF.
The guidelines have been developed by the Task Force for the management of valvular heart disease of the European Society of Cardiology (ESC) and the European Association for Cardio-Thoracic Surgery (EACTS)
Source: European Heart Journal: https://doi.org/10.1093/eurheartj/ehab395