Four-stage classification of acute atherothrombotic MI based on stages of tissue injury severity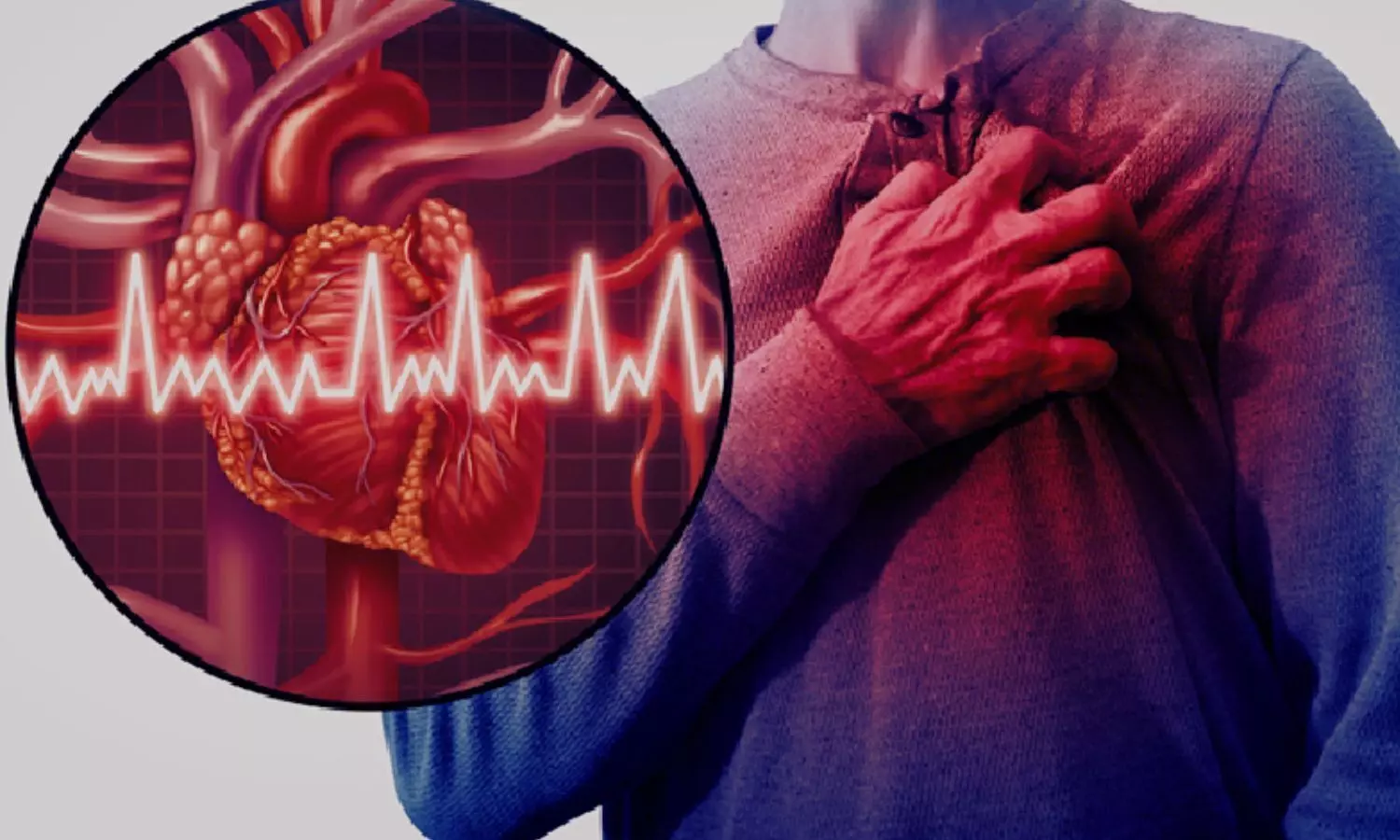 Canada: The Canadian Cardiovascular Society has released an expert consensus statement describing the four-stage classification of acute atherothrombotic myocardial infarction (MI) based on injury severity to the myocardium. The statement was published online in the Canadian Journal of Cardiology on October 28, 2023.
Myocardial infarction remains a leading cause of mortality and morbidity. In atherothrombotic MI (type 1 non-ST-elevation MI and ST-elevation MI), coronary artery occlusion leads to ischemia. There is an evolution of subsequent cardiomyocyte necrosis over time as a wavefront within the territory at risk.
The spectrum of reperfusion and ischemia injury is wide: it can be minimal in aborted MI or myocardial necrosis can be large and complicated by microvascular obstruction and reperfusion haemorrhage. Established risk scores and infarct classifications help with patient management but do not consider tissue injury characteristics.
The society identified the following four stages of progressively worsening myocardial tissue injury relying on more than 50 years of data on acute MI with reperfusion therapy:
Aborted MI (no or minimal myocardial necrosis).
MI with significant cardiomyocyte necrosis but without microvascular injury.
Cardiomyocyte necrosis and microvascular dysfunction leading to microvascular obstruction (that is, "no-reflow").
Cardiomyocyte and microvascular necrosis leading to reperfusion haemorrhage.
Each stage reflects the progression of tissue pathology of myocardial ischemia and reperfusion injury from the previous stage. Clinical studies have demonstrated worse remodelling and an increase in adverse clinical outcomes with progressive injury. Notably, microvascular injury is of specific importance, with the most severe form (hemorrhagic MI) leading to infarct expansion and risk of mechanical complications.
"This classification has the potential to stratify risk in MI patients and lay the groundwork for the development of new, injury stage-specific and tissue pathology-based therapies for MI," Andreas Kumar, Health Sciences North, Sudbury, Ontario, Canada, and colleagues wrote.
According to the authors, the new classification will allow for better risk stratification and more appropriate treatment and provide refined endpoints for clinical trials and translational research.
Currently, all patients with acute MI receive the same treatment despite having different levels of tissue injury severity. In some cases, treatment for a mild stage 1 acute MI may be deadly for patients with stage 4 hemorrhagic MI.
"Not all MIs are the same, and the best possible treatment might not be "one size fits all." The best possible individualized treatment needs to consider the underlying tissue pathology," the team wrote in their statement.
"The CCS classification of acute MI could facilitate the development of such treatments and ultimately help with the delivery of differentiated, personalized, tissue injury-directed care in future."
"It can facilitate research in acute MI by providing the stages of MI as useful outcome measures, clinical study endpoints, and therapeutic targets," they concluded.
Reference:
Kumar A, Connelly K, Vora K, Bainey KR, Howarth A, Leipsic J, Betteridge-LeBlanc S, Prato FS, Leong-Poi H, Main A, Atoui R, Saw J, Larose E, Graham MM, Ruel M, Dharmakumar R. The Canadian Cardiovascular Society Classification of Acute Atherothrombotic Myocardial Infarction Based on Stages of Tissue Injury Severity: An Expert Consensus Statement. Can J Cardiol. 2023 Oct 26:S0828-282X(23)01735-X. doi: 10.1016/j.cjca.2023.09.020. Epub ahead of print. PMID: 37906238.
Source : Canadian Journal of Cardiology MSc. Biotechnology
Medha Baranwal joined Medical Dialogues as an Editor in 2018 for Speciality Medical Dialogues. She covers several medical specialties including Cardiac Sciences, Dentistry, Diabetes and Endo, Diagnostics, ENT, Gastroenterology, Neurosciences, and Radiology. She has completed her Bachelors in Biomedical Sciences from DU and then pursued Masters in Biotechnology from Amity University. She has a working experience of 5 years in the field of medical research writing, scientific writing, content writing, and content management. She can be contacted at  editorial@medicaldialogues.in. Contact no. 011-43720751