Management of patients with chronic coronary disease: Latest recommendations of ACC/AHA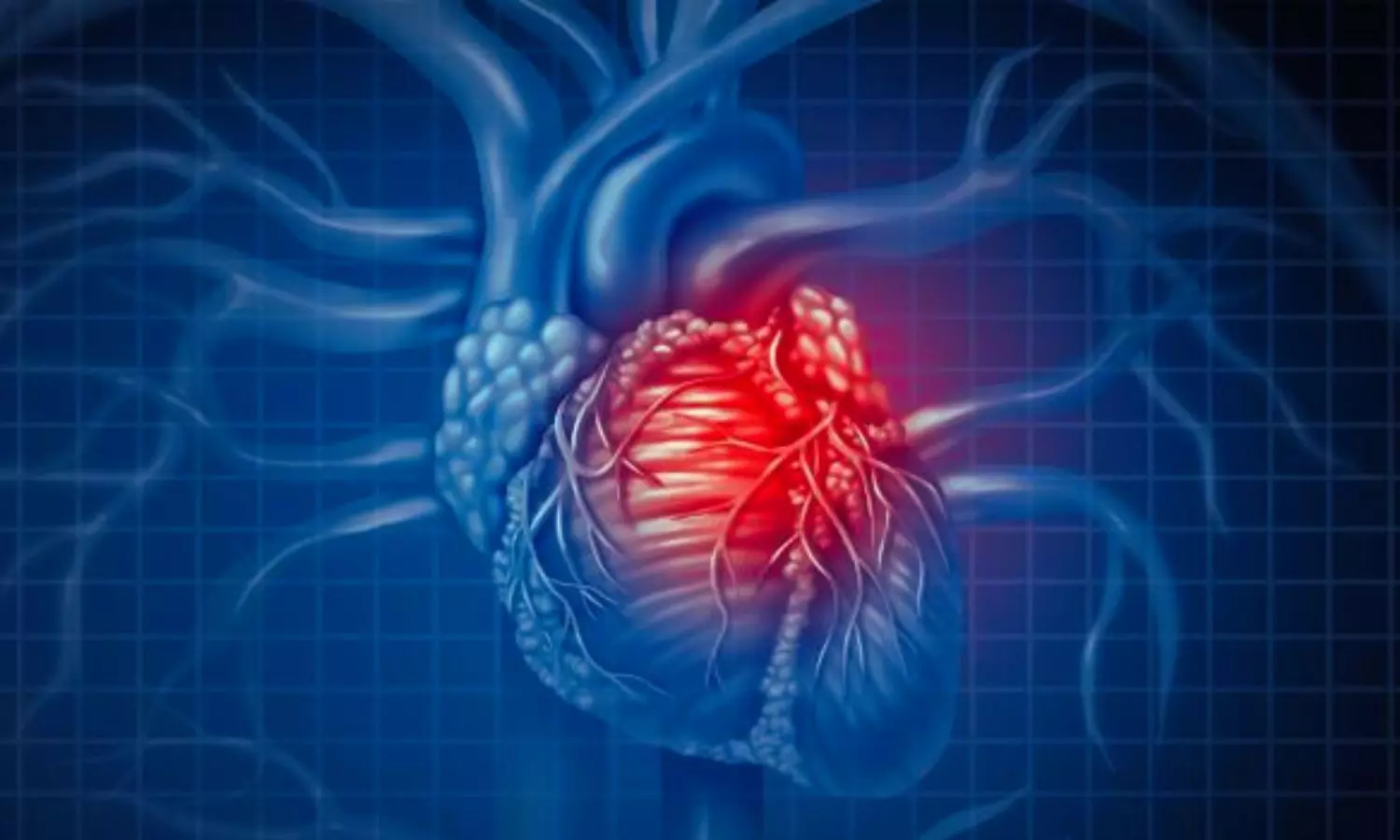 USA: The American College of Cardiology/American Heart Association has released the latest recommendations for the management of patients with chronic coronary disease.
The guideline, published in the journal Circulation, provides an evidenced-based and patient-centred approach for managing patients with chronic coronary disease, considering social determinants of health and incorporating the principles of shared decision-making and team-based care.
The guideline is about patients with stable diagnosed coronary artery disease (CAD) and not about managing myocardial infarction (MI), acute coronary syndromes, or post-acute management.
, this is about patients with stable diagnosed coronary artery disease (CAD). This is not about managing acute coronary syndromes, myocardial infarction (MI), or post-acute management; those are managed by our cardiology colleagues. Patients with chronic coronary disease represent a large group — over 20 million people in the United States.
Key points of the guideline are as follows:
Routine testing for ischemia (such as stress testing) is not recommended except when there is a change in symptoms or functional status. Three trials (COURAGE, ISCHEMIA, and BARI 2D) showed that in patients with stable coronary disease, there's no benefit of revascularization compared with optimal medical therapy. So, when patients present with coronary disease, it should be ensured that their symptoms are stable and that their medical therapy is optimized.
Nutrition and physical activity -- Mediterranean-style dietary plans can lead to a 65% reduction in composite cardiovascular outcomes like cardiac death and recurrent MI. Higher-quality carbohydrate intake, which means cutting down on highly processed carbohydrates, leads to lower cardiovascular morbidity and mortality, as does lower saturated fat intake. Now, what doesn't work when it comes to diet is fish oils, particularly omega-3 fatty acids, as well as antioxidants like vitamins C and E. Physical activity — the goal being 150-300 minutes a week of moderate to vigorous aerobic activity.
Smaller amounts of activity are also helpful. All of this leads to improved functional capacity and quality of life, and a decrease in hospital admissions and mortality. Resistance training (strength training exercises) should be done 2 or more days a week, and patients should try to reduce the amount of time spent in sedentary activities.
Mental health also holds importance. Depression and anxiety diminish quality of life and lead to worse cardiovascular outcomes.
High-intensity statin therapy is recommended with the goal of 50% or more reduction in low-density lipoprotein (LDL) cholesterol. Among patients at very high risk, the goal is an LDL cholesterol level < 70 mg/dL. If a patient is not to goal on a statin, then ezetimibe can be added. If adding ezetimibe doesn't do the trick to get LDL cholesterol below 70 mg/dL, then a proprotein convertase subtilisin/kexin type 9 (PCSK9) inhibitor can be added if further lowering is needed. After that, then the newer agents bempedoic acid or inclisiran can be considered if the patient is on maximally tolerated statin therapy.
If the fasting triglyceride level is repeatedly between 150 and 499 mg/dL, then, based on the REDUCE-IT trial, icosapent ethyl may be considered. Remember, icosapent ethyl is different from over-the-counter fish oil.
Hypertension management is important here. The blood pressure goal is < 130/80 mm Hg. Regarding some specific medications: Beta-blockers (the old staple for coronary disease) do not have a benefit in patients who have not had a previous ST segment elevation MI (STEMI) or who have a left ventricular ejection fraction < 50%. If it has been more than a year since their MI without other indications for a beta-blocker, then a beta-blocker might not be particularly helpful.
Angiotensin-converting enzyme (ACE) inhibitors or angiotensin-receptor blockers (ARBs) have a class 1 recommendation for patients with chronic coronary disease and hypertension or diabetes, a left ventricular ejection fraction ≤ 40%, or chronic kidney disease and a class 2b recommendation in the absence of those indications. So ACEs and ARBs are good initial choices for treatment of hypertension in people with coronary disease.
For people with diabetes and chronic coronary disease, glucagon-like peptide 1 (GLP-1) receptor agonists and sodium-glucose cotransporter 2 (SGLT2) inhibitors reduce the risk for major adverse cardiovascular events (MACEs). Weight management is important. Excess weight accelerates atherosclerotic formation. Discuss lifestyle management, diet, and exercise. A GLP-1 receptor agonist can also be considered, and the guidelines say it's reasonable to choose semaglutide over liraglutide because of its greater efficacy. The guidelines were released before the topline results of the SELECT trial were announced, which showed that semaglutide decreased MACEs in people with chronic coronary disease and obesity. Bariatric surgery can also be considered where appropriate.
Beta-blockers, calcium-channel blockers, and long-acting nitrates are recommended for symptom relief, and ranolazine is recommended for patients who remain symptomatic on those medications. Those patients should be seeing a cardiologist to decide whether they need further evaluation for their high-risk disease.
Don't forget about immunizations and a daily aspirin.
Colchicine, the old staple for gout, which acts as an anti-inflammatory agent, is now in the guidelines with a class 2b recommendation and may be considered to reduce recurrent atherosclerotic cardiovascular disease (ASCVD) events.
Reference:
Virani SS, Newby LK, Arnold SV, Bittner V, Brewer LC, Demeter SH, Dixon DL, Fearon WF, Hess B, Johnson HM, Kazi DS, Kolte D, Kumbhani DJ, LoFaso J, Mahtta D, Mark DB, Minissian M, Navar AM, Patel AR, Piano MR, Rodriguez F, Talbot AW, Taqueti VR, Thomas RJ, van Diepen S, Wiggins B, Williams MS. 2023 AHA/ACC/ACCP/ASPC/NLA/PCNA guideline for the management of patients with chronic coronary disease: a report of the American Heart Association/American College of Cardiology Joint Committee on Clinical Practice Guidelines. Circulation. 2023;148:e9–e119. doi: 10.1161/CIR.0000000000001168
Source : Circulation MSc. Biotechnology
Medha Baranwal joined Medical Dialogues as an Editor in 2018 for Speciality Medical Dialogues. She covers several medical specialties including Cardiac Sciences, Dentistry, Diabetes and Endo, Diagnostics, ENT, Gastroenterology, Neurosciences, and Radiology. She has completed her Bachelors in Biomedical Sciences from DU and then pursued Masters in Biotechnology from Amity University. She has a working experience of 5 years in the field of medical research writing, scientific writing, content writing, and content management. She can be contacted at  editorial@medicaldialogues.in. Contact no. 011-43720751