Cardiac injury also linked to mortality among hospitalized Covid 19 patients: JAMA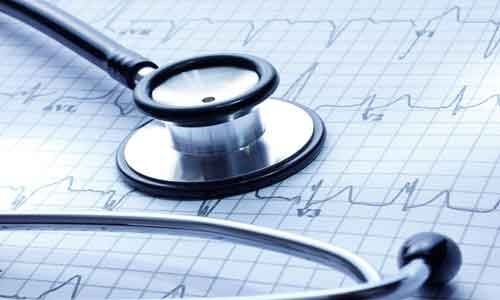 Researchers at Wuhan, China have found that Covid 19 patients have considerable mortality because of Cardiac injury among hospitalized patients with COVID-19 , although it is thaught that respiratory failure is main cause of mortality.
The outbreak of novel coronavirus disease 2019 (COVID-19), which emerged in Wuhan, China, in December 2019, has rapidly spread to more than 58 countries and has crossed 4 lac mark.
It has lead to a considerable morbidity and mortality worldwide since December 2019. However, information on cardiac injury in patients affected by COVID-19 is limited.
Therefore Researchers at Wuhan, China conducted a retrospective study to evaluate incidence and significance of cardiac injury in patients with COVID-19.
They have found that cardiac injury is a common complication among those hospitalized with novel coronavirus disease (COVID-19), and it's associated with significantly increased mortality risk. The study has been published in JAMA Cardiology.
This cohort study was conducted from January 20, 2020, to February 10, 2020, in a single center at Renmin Hospital of Wuhan University, Wuhan, China; the final date of follow-up was February 15, 2020. All consecutive inpatients with laboratory-confirmed COVID-19 were included in this study.
In the study clinical laboratory, radiological, and treatment data were collected and analyzed. Outcomes of patients with and without cardiac injury were compared. The association between cardiac injury and mortality was analyzed.
They studied total of 416 patients hospitalized with COVID-19 in Wuhan, China. Some 20% had cardiac injury, defined as elevated cardiac biomarkers (e.g., high-sensitivity troponin). Fourteen patients underwent electrocardiography while their biomarkers were elevated, and all had evidence of myocardial ischemia.
It was observed that patients with cardiac injury were more likely than those without cardiac injury to require noninvasive ventilation (46% vs. 4%) and invasive ventilation (22% vs. 4%). In addition cardiac-injury patients also had a higher mortality rate (51% vs. 5%). After adjustment for confounders, including acute respiratory distress syndrome, cardiac injury remained a significant predictor of mortality.
The authors concluded that Cardiac injury is a common condition among hospitalized patients with COVID-19 in Wuhan, China, and it is associated with higher risk of in-hospital mortality.
For further reference log on to:
JAMA Cardiol. Published online March 25, 2020. doi:10.1001/jamacardio.2020.0950
Source : JAMA Cardiology