Fish oil-metformin combo may reduce CVD risk in women with PCOS: Study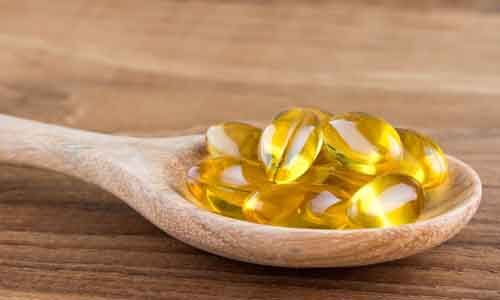 Canada: Combination therapy of metformin and fish oil (FO) could lower fasting and postprandial triglycerides and ApoB-lipoprotein in women with polycystic ovary syndrome (PCOS), according to findings from a pilot trial.
The results of the study, published in the Journal of the Endocrine Society, are significant for the management of atherogenic dyslipidemia in patients with PCOS.
PCOS patients are at increased risk of atherogenic dyslipidemia and cardiovascular disease (CVD). Interventions for targeting target atherogenic dyslipidemia to reduce CVD risk are limited in women with PCOS. Considering this, Donna Vine, University of Alberta, Edmonton, Alberta, Canada, and colleagues aimed to determine the effect of high dose fish oil, metformin and FO as an adjunct therapy to metformin (FO-metformin) for 12 weeks on fasting and non-fasting plasma lipids and ApoB-remnants in young women with the metabolic syndrome (MetS) and PCOS.
For the research, participants were randomized to receive 1) FO, i2) metformin and 3) FO-metformin in an open-label parallel pilot trial in young women aged 18-30yrs with MetS and PCOS.
Outcomes measure plasma lipids and ApoB (48 and 100)-lipoproteins and triglycerides (TG) were measured in the fasted and postprandial state following a high-fat meal at baseline and post-intervention.
Key findings of the study include:
FO-metformin significantly lowered fasting plasma TG by >40% compared to FO and metformin treatments.
Fasting plasma apoB48 was lowered 40% in FO-metformin and 15% in the FO treated groups from baseline to post-intervention. ApoB48 AUC , ApoB48 IAUC, ApoB100 AUC and ApoB100 iAUC decreased in all groups from baseline to post-intervention, however these findings did not reach statistical significance.
"The findings of this pilot trial show high-dose FO and FO-metformin combination therapy tend to lower fasting and postprandial plasma TG and ApoB-lipoprotein remnants compared to metformin, however, the study is limited by a small sample size," wrote the authors.
"These results may be clinically significant in individuals with PCOS for management of atherogenic dyslipidemia," they concluded.
Reference:
The study titled, "A Pilot Trial: Fish Oil and Metformin Effects on ApoB-Remnants and Triglycerides in Women with Polycystic Ovary Syndrome," is published in the Journal of the Endocrine Society.
DOI: https://academic.oup.com/jes/advance-article/doi/10.1210/jendso/bvab114/6306520
Source : Journal of the Endocrine Society