HbA1c measurement can even stratify CVD risk in patients without diabetes: Study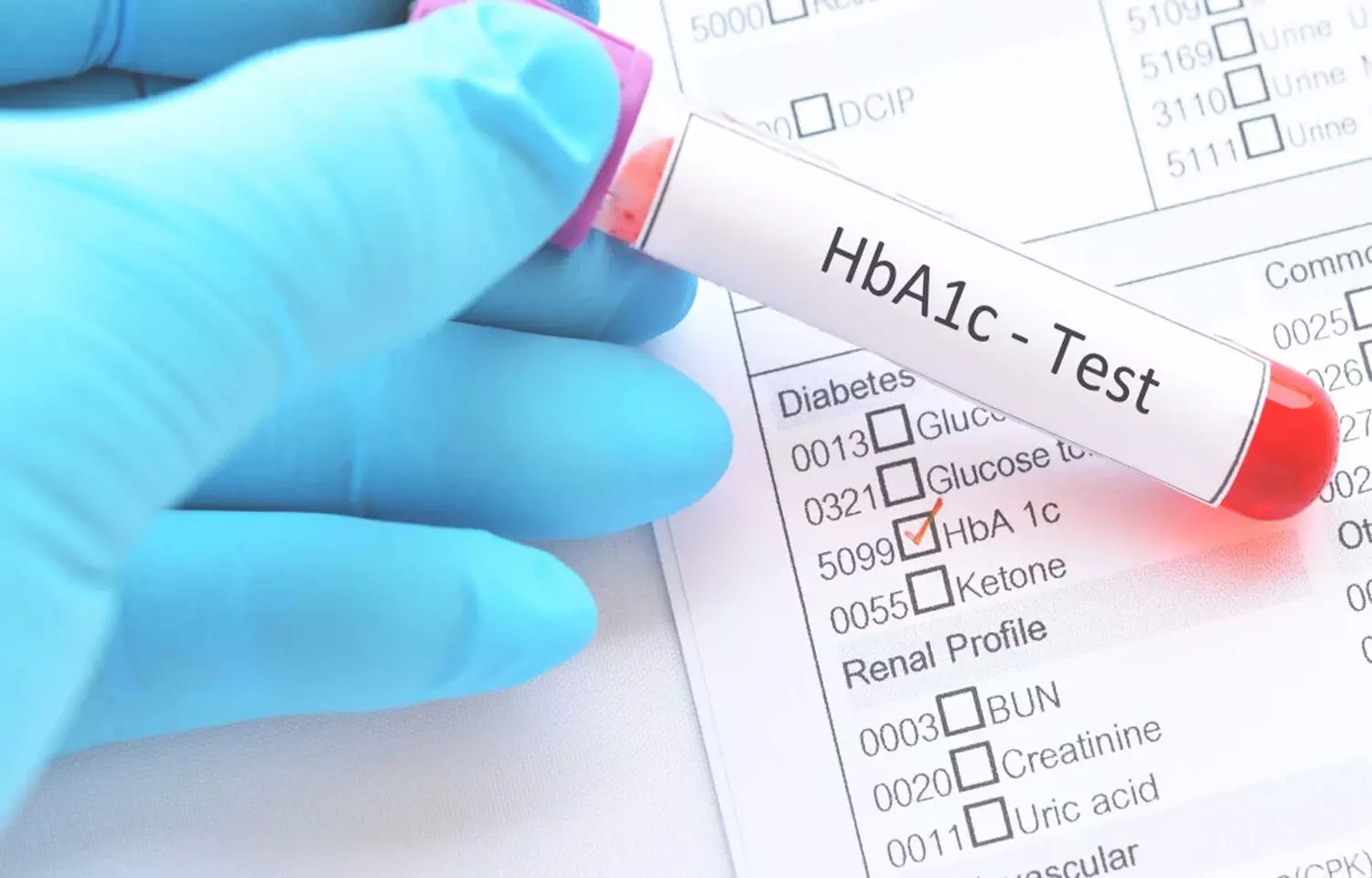 Spain: Routine HbA1c (glycated hemoglobin) use can help in identifying asymptomatic people at higher risk of subclinical atherosclerosis (SA) besides cardiovascular risk factors (CVRFs), finds a recent study in the Journal of the American College of Cardiology.
The researchers suggest that novel antidiabetic medication and lifestyle intervention can be considered for the reduction of both SA and HbA1c levels in those without diabetes.
Type 2 diabetes, diagnosed as glycated hemoglobin (HbA1c) >6.5%, is a metabolic disorder characterized by insulin resistance that progresses to hyperglycemia. According to European Society of Cardiology (ESC) guidelines, people with pre-diabetes (HbA1c 5.7% to 6.4%) but no known cardiovascular disease may not necessarily at increased CV risk but warrant risk scoring for primary prevention of CVD.
Most risk scores (i.e., Systematic Coronary Risk Estimation or atherosclerotic cardiovascular disease risk scale) do not represent injury caused by protein glycation, monitored as the level of glycated hemoglobin (HbA1c).
Xavier Rossello, Cardiology Department, University Hospital Álvaro Cunqueiro, Vigo, Spain, and colleagues aimed to assess the association between HbA1c and the extent of SA and to better identify individuals at higher risk of extensive SA using HbA1c on top of key CVRFs.
For this purpose, the researchers assessed a cohort of 3,973 middle-aged individuals from the PESA (Progression of Early Subclinical Atherosclerosis) study having no history of cardiovascular disease and with HbA1c in the nondiabetic range, for the presence and extent of SA by 2-dimensional vascular ultrasound and noncontrast cardiac computed tomography.
Key findings of the study include:
After adjusting for established CVRFs, HbA1c showed an association with the multi-territorial extent of SA (odds ratio: 1.05, 1.27, 1.27, 1.36, 1.80, 1.87, and 2.47 for HbA1c 4.9% to 5.0%, 5.1% to 5.2%, 5.3% to 5.4%, 5.5% to 5.6%, 5.7% to 5.8%, 5.9% to 6.0%, and 6.1% to 6.4%, respectively; reference HbA1c ≤4.8%).
The association was significant in all pre-diabetes groups and even below the pre-diabetes cut-off (HbA1c 5.5% to 5.6% odds ratio: 1.36).
High HbA1c was associated with an increased risk of SA in low-risk individuals, but not in moderate-risk individuals.
Relative risk estimations using Systematic Coronary Risk Estimation or atherosclerotic cardiovascular disease predictors confirmed that the inclusion of HbA1c modified the risk of multi-territorial SA in most risk categories.
"Our findings show that the routine use of HbA1c can identify asymptomatic individuals at higher risk of SA on top of traditional CVRFs. Lifestyle interventions and novel antidiabetic medications might be considered to reduce both HbA1c levels and SA in individuals without diabetes," concluded the authors.
"The observations from this study and others may provide a rationale for a clinical trial testing novel diabetes therapies focused more on presence and extent of SCA rather than an elevated HbA1c per se," Raul D. Santos, Hospital Israelita Albert Einstein, São Paulo, SP, Brazil, and others wrote in an editorial comment.
Reference:
The study titled, "Glycated Hemoglobin and Subclinical Atherosclerosis in People Without Diabetes," is published in the Journal of the American College of Cardiology.
DOI: https://www.jacc.org/doi/10.1016/j.jacc.2021.03.335
Source : Journal of the American College of Cardiology