Marijuana use after Angioplasty linked to risk of stroke and bleeding: Study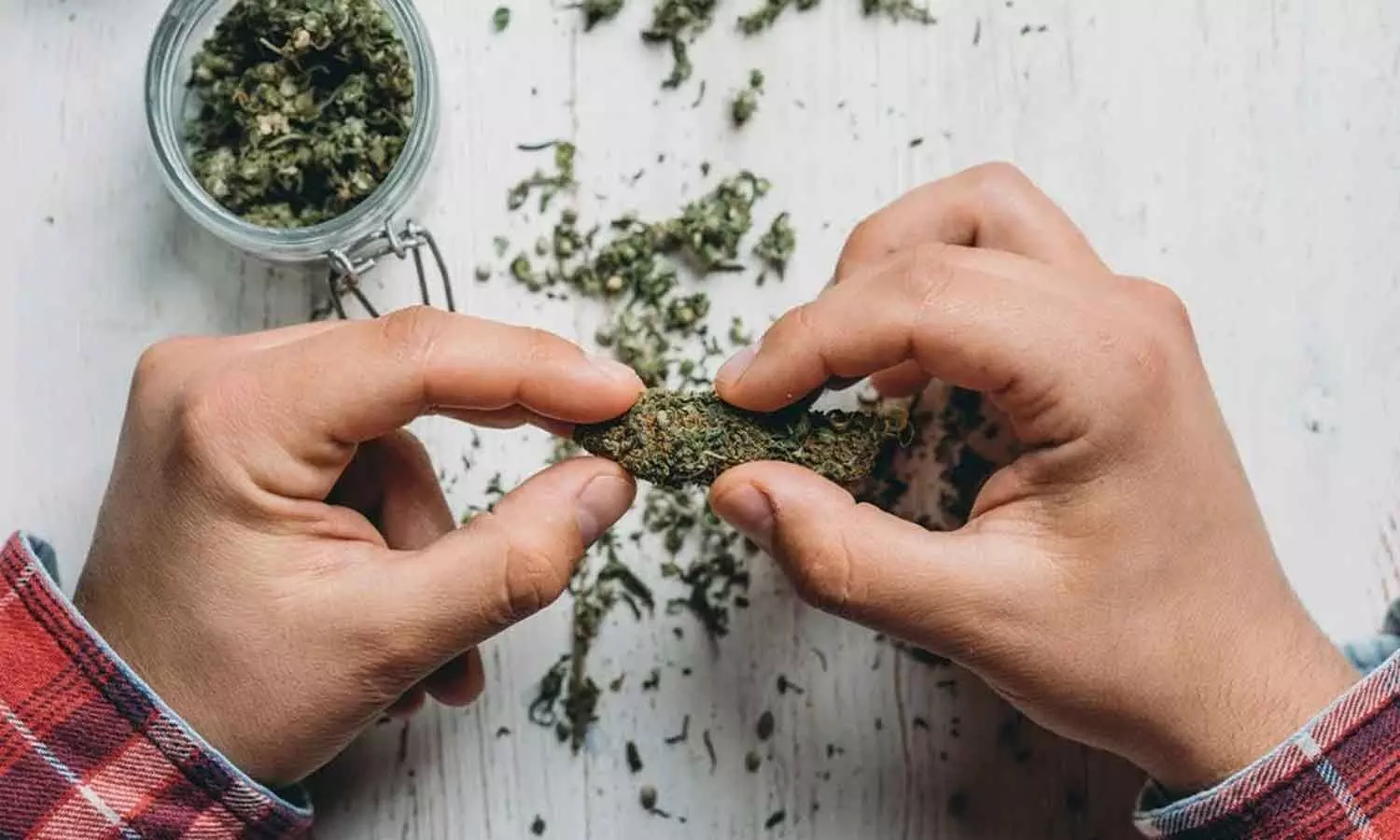 DALLAS --Use of marijuana or cannabis is becoming more prevalent in the U.S. due to its legalization by numerous states for recreational or medicinal use. However, research indicates marijuana has substantial risks and no benefits for cardiovascular health, and little is known about the safety of smoking marijuana for people with heart disease, according to a 2020 American Heart Association Scientific Statement.

Michigan researchers have found in a new study that smoking marijuana increases the risk of complications including stroke and bleeding after percutaneous coronary intervention (PCI) . Further marijuana users who had a heart attack or cardiac intervention were more likely to be readmitted to the hospital for recurrent heart attacks or coronary procedures, according to a preliminary study to be presented at the American Heart Association's Scientific Sessions 2020.
They investigated whether patients who smoked marijuana are at an increased risk of complications after percutaneous coronary intervention (PCI) procedures compared with those who did not smoke marijuana. PCI, which includes angioplasty and stent placement, is a non-surgical procedure to open a blocked heart artery and restore blood flow to the heart.
"As marijuana is becoming more accessible across the U.S., there is a need for rigorous research to better understand the effects of marijuana use on cardiovascular health," said Sang Gune Yoo, M.D., internal medicine resident physician at the University of Michigan and lead author of the study.
Researchers used a state-wide registry of more than 113,000 patients in Michigan who underwent angioplasty from January 2013 to October 2016. Nearly 4,000 people, or 3.5% of those in the study, reported smoking marijuana within a month of a PCI procedure, however, they did not specify if the marijuana had been prescribed. Medical marijuana - prescribed use for a medical condition - has been legal in Michigan since 2008, and recreational marijuana was legalized in Michigan in 2018 (after the time period of this study).
Patients who smoked marijuana and underwent angioplasty were average age of 54, 79% male and 73% of them also smoked cigarettes. They had fewer traditional risk factors for heart disease, such as high cholesterol, diabetes or high blood pressure.
After adjusting for differences between patients who did or did not smoke marijuana, researchers found:
Smoking marijuana was associated with a higher risk of stroke after PCI. "However, this should be interpreted with caution due to the overall very low rate of stroke after PCI," Yoo said.
Marijuana smokers had an approximately 50% increased risk of bleeding after PCI.
Patients who smoked marijuana had a decreased risk of acute kidney injury compared with those who did not smoke.
There were no significant differences in the risk of death or the need for blood transfusion between groups.
"Although people who smoke marijuana may be at higher risk for complications such as stroke and post-PCI bleeding, this should not deter patients who use or have used marijuana from pursuing potentially life-saving PCI procedures," Yoo said. "As marijuana use continues to increase, medical professionals and patients should be aware of these increased risks of complications after PCI. Physicians should screen and counsel patients about marijuana prior to their procedure due to the risks of serious complications."
Source : American Heart Association