Nightmares linked to cardiovascular diseases in veterans, finds study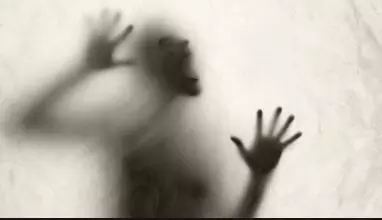 A new study has suggested a very interesting fact that frequent nightmares among Veterans are associated with cardiovascular conditions, even after controlling for the effects of Post-traumatic stress disorder or PTSD.

Researchers have published the findings in the journal of Sleep.
Nightmares among CVD patients might be attributed to general psychological distress factors from experiencing cardiac events and invasive CVD treatments or an unexplained mechanism through which individuals with nightmares later develop CVD.
Nightmare is a coronary-myocardium imbalance according to some authors.
It has been documented that it is based on a similar mechanism of emotion and may produce angina crisis and even acute coronary syndromes in cardiac patients. The process is identified as a decurrent of adrenaline and noradrenaline release.
To date, associations between PTSD, sleep, and cardiovascular disease are well-established in prior research, but few studies have examined adverse health correlates of nightmares. Prior studies have not examined nightmares' independent contribution to cardiovascular disease risks beyond risks conferred by PTSD.
Keeping this in mind, ULMER, C. S et al, at the Durham Va & Duke Medical Centers, Durham, sought to carry out a study to examine associations between nightmares and cardiovascular disease in Veterans with and without PTSD.
The study population consisted of participants were Veterans (N=3876; 78% male) serving since September 11, 2001, 1 or 2 tours of duty (73.5%), aged 38 years (SD=10.4), 31% meeting criteria for current PTSD, with equivalent proportions of African-Americans (48%) and Caucasians (48%). Further, nightmare frequency was assessed using the Davidson Trauma Scale (DTS), with "frequent" defined as occurring at least 2-3 times per week.
Self-reported medical issues were assessed using the National Vietnam Veterans Readjustment Study (NVVRS) Self-report Medical Questionnaire.
PTSD diagnosis was established using the Structured Clinical Interview for DSM-V.
On data analysis, the following key facts emerged.
Frequent nightmares over the past week were endorsed by 33% of participants.
Cardiovascular conditions were endorsed at the following rates: ,(6%); diabetes (6.6%); arthrosclerosis (0.5%); hypertension (29.2%); stroke (0.7%); and heart attack (1.2%).
After adjusting for age, sex and race, frequent nightmares were associated with heart problems (F=7.50, p=.006), high blood pressure (F=23.84, p<.0001), and heart attack (F=7.19, p=.007).
When PTSD was added to the model, these associations remained significant.
This work, a first of its kind, was supported by the Department of Veterans VISN 6 MIRECC and ADAPT Centers at the Durham VA Health Care System.
"We found that frequent nightmares among Veterans are associated with cardiovascular conditions, even after controlling for the effects of PTSD. Additional research is needed to explore mechanisms explaining these associations and determine if reducing nightmare frequency and severity results in improved cardiovascular health" concluded the team.
For the full article click on the link: https://doi.org/10.1093/sleep/zsaa056.808
Primary source: Sleep
Source : Sleep