Osteoporosis may independently predict worse outcomes in CHF: Study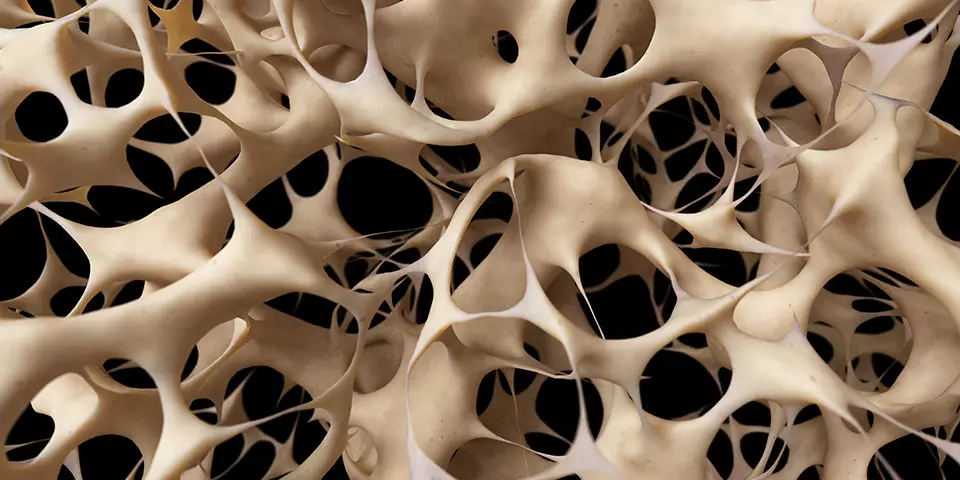 The clinical significance of osteoporosis in chronic heart failure (CHF) remains unclear.
Researchers of Japan have found that increased use of loop diuretics and decreased use of direct oral anticoagulants (DOCs) is associated with the risk of Osteoporosis in Congestive Heart failure patients. In addition, they found Osteoporosis to be an independent predictor of adverse events in CHF patients. The research has been published in the Circulation Journal on November 25, 2020.
Chronic heart failure (CHF) is a major public health problem, with a prevalence of over 23 million cases worldwide, and it is a leading cause of morbidity and mortality. Besides, CHF reduces the quality of life through physical, psychological, and social difficulties. Despite accumulating evidence of a close association between orthopedic fractures and CHF, the clinical risk factors of osteoporosis, defined as a reduction in BMD, in CHF patients, have not been systematically analyzed. In addition to such risk factors, the effect of osteoporosis on the prognosis of CHF remains unclear. For this purpose, researchers conducted a study to clarify the prevalence, clinical risk factors, and prognostic effect of osteoporosis in CHF patients.

It was a single-center, retrospective, and observational study in 303 CHF patients (75 years, [interquartile range (IQR) 66–82 years]; 41% female) from 1 November 2015 to 30 October 2019. Researchers used dual-energy X-ray absorptiometry (DEXA) to measure Bone mineral densities (BMDs) at the lumbar spine, femoral neck, and total femur. They diagnosed Osteoporosis when the BMD at any of the 3 sites (Lumbar spine, femoral neck, total femur) was <70% of the Young Adult Mean percentage (%YAM). In patients who had New York Heart Association (NYHA) functional class IV symptoms at the time of admission, researchers performed DEXA measurements after their symptoms had improved to NYHA functional class III. Death and unscheduled readmission due to worsening heart failure or arrhythmia were defined as adverse events.
Key findings of the study were:
♦ Researchers found an overall prevalence of osteoporosis in the CHF patients was 40%, which was higher than that found in a previous study. They further noted patients with osteoporosis were older with lar/ger female population, slower gait speed and lower body mass index.
♦ Upon multivariate analysis, they found the use of loop diuretics was independently associated with the presence of osteoporosis in CHF patients in addition to traditional risk factors such as female sex, low BMI and poor physical function.
♦ They also found DOAC use was associated with reduced risk of osteoporosis compared with warfarin use.
♦ Based on findings of Kaplan-Meier survival curves they recorded the rate of death and heart failure hospitalization was higher in patients with osteoporotic BMD at 2 or 3 sites than in patients without osteoporosis (hazard ratio 3.45).
♦ Upon multivariate Cox regression analyses, they found osteoporotic BMD at 2 or 3 sites as an independent predictor of adverse events after adjustment for prognostic markers including BNP.
The authors concluded, "Loop diuretics use and no DOACs use are independently associated with osteoporosis in CHF patients. Extent of osteoporosis is a novel predictor of adverse events in CHF patients".
For further information:
DOI: https://doi.org/10.1253/circj.CJ-20-0593
Article Source :
Circulation Journal