Thiamine may improve left ventricular function in alcoholic cardiomyopathy: Study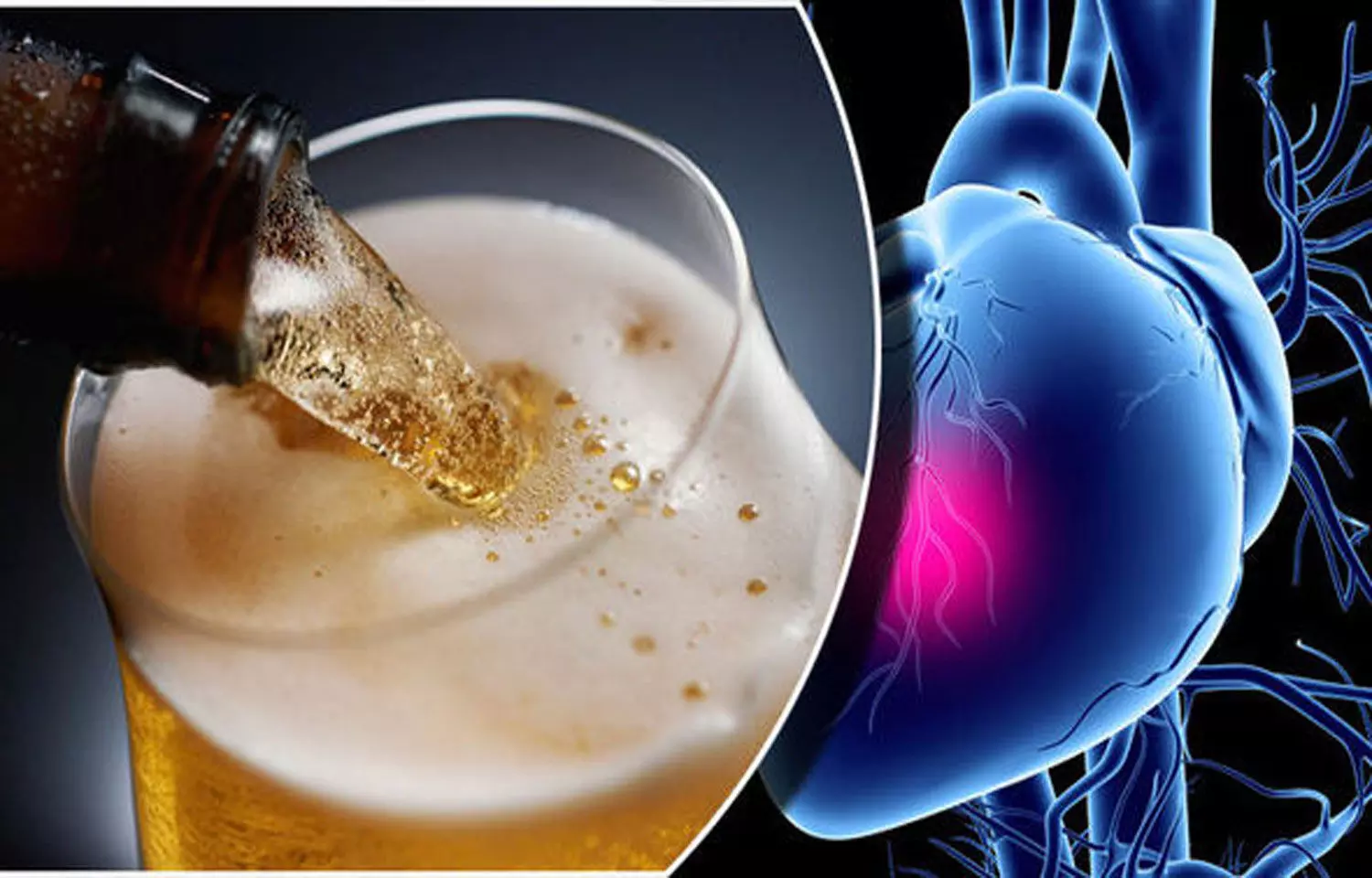 Alcoholic cardiomyopathy (ACM) is a chronic dilated heart disease with decreased left ventricular ejection fraction(LVEF). A recent study by Oruganti Sai Satish et al points out that cardiomyopathy when treated with thiamine showed beneficial results. The study has been published in the Indian Heart Journal.
The objective of the study was to study the efficacy of thiamine supplementation along with standard medical therapy in ACM patients and reversibility of left ventricular systolic dysfunction. The study was conducted in Department of Cardiology, Nizam's Institute of Medical Sciences, Punjagutta, Hyderabad, India.
The study included 11 newly diagnosed patients with ACM. Patients with a first episode of acute heart failure with history of chronic heavy drinking of alcohol i.e, more than 5 years of duration with greater than 80 mg/day were included. They were treated with 3 days of intravenous(IV) therapy with thiamine followed by oral supplementation.
The researchers found that The average amount of alcohol consumed per day was 60e110 g/day over a mean duration of 14 years. LVEF was 30% at baseline which improved by 45% and 53% along with reduction in LV dimensions over 3 and 6 months respectively.
The researchers concluded that the study suggests the role of thiamine supplementation along with standard medical therapy in improvement of LVEF in alcoholic cardiomyopathy patients with acute HF.
For further information :
Oruganti Sai Satish, Shabbir Ali Shaik "Thiamine mediated reversal of left ventricular dysfunction in patients with alcoholic cardiomyopathy" Indian Heart Journal 73 (2021) 389-391.