Caught on Camera: Mumbai doctor slapped, abused by patient kin after death of infant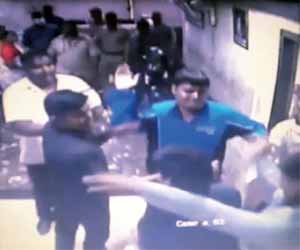 Mumbai: In a shocking incident, a city-based doctor attached to a private hospital was recently assaulted physically and verbally following the death of an infant. The doctor was slapped and hurled abuses as patient's kin accused him of medical negligence that resulted in the death of a three-month-old patient who was given Meftal P for treatment.
The entire act of openly attacking the doctor was captured in a CCTV footage inside the Shree Devi Hospital.
The incident took place on December 23, when a resident of Kalyan visited the hospital for the treatment of a paediatrician patient, who was suffering from high-grade fever, chest congestion and cough. The patient was facing difficulty in breathing and was brought to the hospital for nebulization.
However, the patient was allegedly given Meftal P and the kin was advised to visit in the hospital in the afternoon and admit the patient for nebulization. Soon after, the kin found that the patient had stopped breathing. They rushed to the doctor who declared him dead.
Also Read: Government Rajaji Hospital: Female PG doctor assaulted by patient kin; Doctors stage flash protest
Thereafter, the kin alleged negligence and created a ruckus by beating, slapping and abusing the doctor. Taking note of the incident, the hospital authorities lodged a complaint against the kins for attacking the doctor.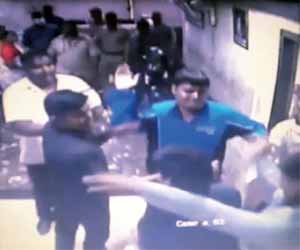 Commenting on the incident, Balakrishna Shetty, chairman and managing director of Shreedevi Hospital told Mumbai Mirror, "We only gave him Meftal P and asked them to admit him. They refused to do so. They even gave us in writing that they did not want to admit the child."
Both the parties have moved a complaint with Mahatma Phule police in Kalyan. Presently, the postmortem report is awaited to ascertain the cause of death and investigate any negligence on the part of the hospital.
Also Read: NO STOP to Violence: Now AIIMS Delhi Doctor assaulted for treating High Risk Patient on Priority