Caught red handed: Drunk Doctor performing ultrasound on patient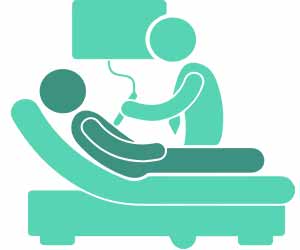 NOIDA: A doctor was caught red-handed while allegedly performing ultrasound in his private diagnostic centre in drunk condition, Friday last week
The arrest was made after the doctor was caught red-handed in the act when a raid was performed by a team of Gautam Buddha Nagar district administration. led by the Dadri sub-division magistrate (SDM). Noting that the doctor was in an inebriated state, the team also admitted him to a sub-divisional hospital for relevant blood tests, which confirmed that the doctor had consumed high amounts of alcohol.
"When we entered his chamber he was drunk and performing an ultrasound on a patient. He was stammering and even unable to move," Rajiv Rai, SDM confirmed to
Hindustan Times
. Rai also informed that the matter was intimated to the chief medical officer (CMO) who assured that they will take the needed action against the doctor.
Dr Anurag Bhargava, CMO, also informed the daily, that the matter is serious and he will take it to the Medical Council of India to cancel the registration of the doctor.
Navbharat Times
reports that the concerned doctor is also the bother of a local BJP MLA
Treating a patient in an inebriated state, can indeed bring strong action from the medical council. Medical Dialogues team had earlier reported that Delhi Medical Council (DMC) had handed over a 180-day suspension to a government medical practitioner after he was found guilty of treating ICU patient in an inebriated state.
Read also: Treating patient in drunken state: Delhi HC upholds Medical Council suspension of Government docto