CBI to file fresh cases in NRHM scam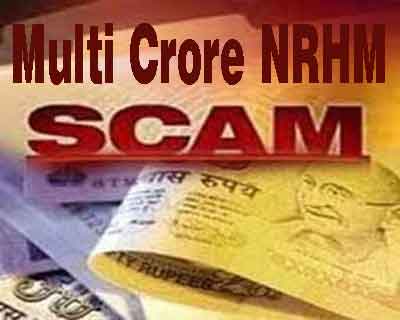 UP : The Central Bureau of investigation (CBI) is planning to register multiple cases against several medical officers involved in the multi-crore National Rural Health Mission (NRHM) scam that surfaced in different state districts. The fresh cases are meant to be registered as part of CBI's ongoing investigations into the multi-crore NRHM scam in UP.
This decision has been taken as an aftermath of the FIR's lodged by the premier investigation agency against three former senior district medical officers hailing from Sitapur and Lakhimpur Kheri , districts of UP.The FIR's were lodged by the CBI  for their alleged role in irregularities committed  in the procurement of medicines in state government-run hospitals.
The NRHM scam in UP took place during the Mayawati's regime, in which central funds allocated for up gradation of medical facilities were siphoned off.  According to sources, this siphoning led to patients having undergone surgeries, being deprived of the free pair of spectacles at  government hospitals, in at least five districts in the state; the surgeries having been conducted under a centrally sponsored  programme.
The premier investigation body of the country had looked into the roles of both CMOs and local politicians  in the theft and will now be filing their names as accused in fresh cases; which are likely to be registered. According to sources, ten more cases are going to be registered by the CBI.
The other allegations are against CMO's of 17 other districts having misused central funds released by the NRHM for 'Blindness Eradication Programme' (BEP). "Investigations revealed that huge amounts of illegal gratification were allegedly given by beneficiary firms, for awarding contracts, including for BEP, under NRHM for the entire state, to the then UP Family Welfare Minister Babu Singh Kushwaha and two former legislators," sources said. The agency having come to its own conclusions, will be filing  new cases in a day or two, according to them.
A 100 cases have been registered by the CBI  in the NRHM scam so far. The shoot out incidents in Lucknow within a period of six months in 2011 involving  deaths of DR VK Arya and Dr BP Singh led to the surfacing of  large scale misappropriation of funds in the NRHM scam.
Besides the deaths of the two doctors, the murder of CMO Y.S. Sachan,  accused both in the murder case and scam irregularities in Lucknow  in the same year, further threw light on the irregularities prevailing.