CCI approves Piramal-DiaSys deal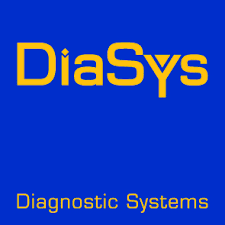 New Delhi: Fair trade regulator CCI today approved acquisition of Piramal Enterprises' lab diagnostics and point-of-care business by DiaSys India.

In 2014, Ajay Piramal-led Piramal Enterprises Ltd signed a deal to sell the division to Germany-based DiaSys Diagnostic Systems GmbH for Rs 13 crore.

The German firm had said that it would acquire the unit through its subsidiary in India, DiaSys Diagnostics India Pvt Ltd.

In a tweet, the Competition Commission of India (CCI) today said: "@CCI_India approves acquisition of Lab Diagnostics and Point of Care Business of Piramal Enterprises by DiaSys India."

Piramal Diagnostic has been DiaSys distributor in the country and marketed two product lines - lab diagnostics and point-of-care products - in the Indian market.

"With this acquisition, DiaSys will invest in India and will further expand its presence through quality systems and expertise.

DiaSys will also develop a new R&D center with a concerted road map with the global DiaSys R&D centers, and consequently launch international activities based out of India",DiaSys Diagnostic had said in a statement.

"Our vision for DiaSys Diagnostics India is to build a new, best-in-class organisation where the whole will be greater than the sum of its parts", it added.

In a regulatory filing, Piramal Enterprises had said:"This business is a trading business, comprising buying and selling of diagnostic equipment, serving large pathological laboratories... It comprises a small portion (about 1 per cent) of the company's business."

Piramal had also said that it would be transferring related technology to the DiaSys for a consideration of Rs 0.03 crore.