Central Government Health Services Wellness Centre inaugurated in Goa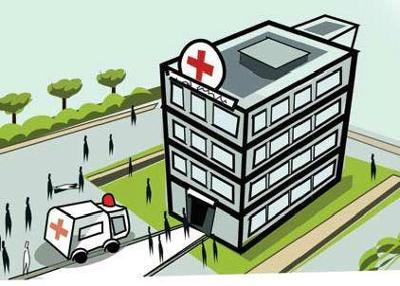 Panaji: Union Minister of State for AYUSH (Independent Charge) Shripad Naik  inaugurated Central Government Health Services Wellness Centre was inaugurated at Bambolim near the city.
Speaking after inaugurating the Centre, he said,'' A long-cherished demand for Goa has materialised now.''
He said the Centre had decided to start a CHGS wellness centre in every state capital and informed that CGHS Goa was 37th Centre.
In the last three years, 11 new wellness centres had been opened and 10.64 lakh families covered by CGHS at present, he said.
Mr Naik announced that for better services CGHS would be attached to Goa Medical College.
For the state of Goa, the union government had already sanctioned two Ayurveda Hospitals and one Super-specialty Hospital, he said.
Central Government Health Scheme (CGHS) was started in 1954, under Ministry of Health and Family Welfare to provide comprehensive Healthcare to the central government employees and pensioners along with the dependent family members enrolled under the scheme.
CGHS provides outpatient services in CGHS empanelled/government hospitals, cashless facility in private CGHS empanelled hospitals for identified beneficiaries, reimbursement of expenditure in an emergency in any private or government hospitals and medical supplies purchased as per CGHS rates and rules.
In Goa, approximately 3500 serving employees and around 1500 central government pensioners along with their dependent family members will receive benefits.
Goa centre will provide Ayurveda, Yoga, Unani, Siddhi and Homeopathy services along with Allopathy.
Goa Health Minister Vishwajit Rane, MLA Francisco Silveria and CGHS Director D C Joshi were also present on the occasion.