Chattisgarh: Durg Hospital alleged for interchanging stillborns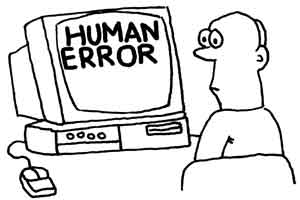 Chattisgarh: In a strange twist of sorts, two stillborns were interchanged by the administration at Durg district hospital in the state of Chattisgarh.

Only after the still born boy was buried by the family, later, it was realized that there has been a goof up by the hospital authorities.

However, this blunder resulted in a protest by the family members outside the maternity ward who alleged that hospital and its staff have been involved in deliberate medical negligence. It is is to be investigated further whether the goof-up happened because of ignorance of class-4 staff at hospital's maternity ward.

The hospital authorities on its part have sacked the five staff employees involved in the incident. Also, a two member committee has been formed to look into the facts of the case and investigate the matter. Basis which an appropriate action will be taken.

As reported by TOI, Teman Bai, wife of Jitendra Sahu, a resident of Borsi area, was told after delivery that she has a dead infant boy. And later, the body was placed next to the body of infant girl which was of Saroj Soni, wife of Kishore Soni, a resident of Camp-1 area, who also had her delivery in the hospital on the same night. Reportedly, the hospital staff did not put any tag or marking on the bodies of both infants. Later on Sunday morning, the class-4 staff of the hospital called the relatives of Saroj and handed over the body of infant boy, which was to be of Teman Bai, to them. The body of infant girl was given to the family of Teman.

Teman's family realized the mix-up while preparing for burial. Shocked over the blunder, they immediately brought the body back to the hospital and staged a demonstration criticizing the staff negligence.