Chhattisgarh: Health officer arrested for taking bribe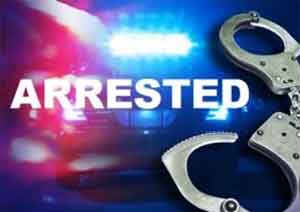 Raipur: The Anti-Corruption Bureau (ACB) arrested a health officer of the Chhattisgarh government for allegedly taking a bribe of Rs 7,000 in Dantewada district.
Dantewada District Ayurved Officer (DAO) Dr Prakash Singh had demanded the bribe amount from two persons of the health department, one of them retired, for clearing their pending arrears, an ACB official here said.
One of them had retired from service last year and his arrears related to time-scale (increment) were pending. The other person, posted as pharmacist in Dantewada, was waiting for disbursement of amended grad-pay arrears.
Both approached Singh for clearance of their pending dues and he demanded a bribe of Rs 7,000 to release their payments, he said.
Meanwhile, the duo lodged a complaint with the ACB which laid a trap at the office of DAO, Dantewada, and caught the officer accepting Rs 5,000 from one of them and Rs 2,000 from the other person, he said.
Singh was arrested and booked under various sections of the Prevention of Corruption Act, 1988, he said, adding further probe was one.