Odisha: Nurses get 24-hour deadline to join work, or face termination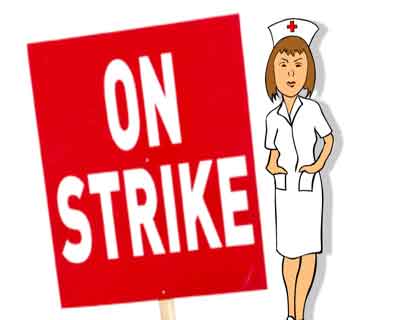 Bhubaneswar: The indefinite stir by the staff nurses serving under the National Health Mission (NHM) has badly hit the health services in the hospitals across Odisha for last one week.
Hundreds of staff nurses braving the chilly winter are sitting on dharna on the lower PMG square demanding among other things regularisation of their services.
Although State Health and family Welfare Minister Pratap Jena had assured a delegation of the staff nurses to consider their demand, the agitating nurses insisted a written statement from the government.
Notwithstanding the threat from the National Health Mission State Director Shalini Pandit, the nurses today refused to withdraw their strike and said they will continue the agitation till the state government fulfilled the demands.
The NHM Director has warned stern action including retrenchment if the agitating staff nurses will not end their strike and join duty within 24 hours.
She said, disciplinary action will be taken against the nurses who failed to join the duty within the stipulated 24 hours. The state government, she said will terminate the contract of the nurses if they did not resume their duty.
The nurses alleged that although they have served more than six years their services are yet to be regularised by the government despite all assurances in the past.
Besides regularisation of services, the nurses also demanded equal pay for equal work with their counterparts working at the state run government hospitals.