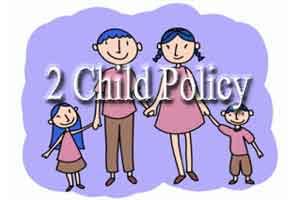 Beijing: As it embarks on a 2 child policy after restricting couples to just one offspring for over 30 years, China said it aims to improve maternal and child healthcare expecting a new baby boom in the next few years amid slowing growth in the world's second largest economy.
China is adopting measures to better allocate maternal and child health resources and train more doctors, Wang Peian, deputy head of the National Health and Family Planning Commission (NHFPC) said here.
NHFPC says 90 million Chinese women are allowed to have a second child under the two-child policy that took effect on January 1.
................................ Advertisement ................................
Sixty per cent of them are over 35 years old and 50 per cent are aged 40 or older.
"The new policy has increased the likelihood of later-age pregnancies, which are associated with risks including genetic abnormalities and labour problems. Therefore, we need better maternal and child health services," Wang said.
................................ Advertisement ................................
After dissuading millions of couples from having more than one child with stringent measures for over three decades, the ruling Communist Party of China is now persuading them to have a second child as the country faces an imminent demographic crisis due to big increase in the old age population sparking concerns about labour shortages which could slow down the economy further.
While previous surveys pointed to lukewarm response to the two-child policy, a recent survey said nearly seven out of 10 unmarried people in an online survey by a large dating website said they want to have two children, according to the official media.
As per the latest data released by an official fact book recently released by the government, the number of people aged above 60 was expected to reach 216 million at the end of last year accounting for 16.7 per cent of the total population of about 1.339 billion.
The UN has predicted that people aged over 65 will account for 18 per cent of China's population by 2030 – double the number in 2011 which will have a negative bearing on China's labour availability.
By 2050, China is expected to have nearly 500 million people over 60, exceeding the population of the US.
About the labour shortages, China's national bureau of statistics in its data said the number of workers between the age of 15 and 59 decreased by 3.45 million year-on-year in 2012, making the first "absolute decrease" in China's labour force in decades.
"Obviously China's demographic dividend is fading which might lead to a slowdown in its economic growth", the fact book said. MORE KJV KJ
................................ Advertisement ................................
0 comment(s) on China to improve maternal and child healthcare under 2 child policy