Cipla ropes in Dr Reddy's Umang Vohra as Global CFO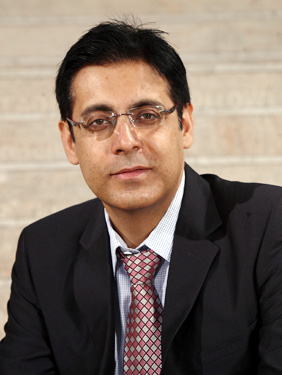 Mumbai : In a management rejig, drug major Cipla Ltd today appointed former head of Dr Reddy's North American business Umang Vohra as its Global Chief Financial and Strategy Officer.

While, former HR Head of Reliance Industries Prabir Jha is appointed as Global Chief People Officer.

These changes will be effective from October 1, the company said in a BSE filing.

Further the company said that Jha, in addition to providing leadership to the human resources function globally will lead the corporate communications and administration functions as well.

Commenting about the appointment of Vohra, Cipla Ltd MD and Global CEO Subhanu Saxena said, "He brings deep insights about the global generics industry as well as an understanding of value creation through his background in leading business and finance roles."

Prior to Dr Reddy's, Vohra worked with PepsiCo and Eicher Motors.

Samina Vaziralli, Executive Director who has been interim Head of HR said: "We truly believe focusing and building on human capital is one of the ultimate sources of sustainable, competitive advantage."