Cardiologist booked for Sex Determination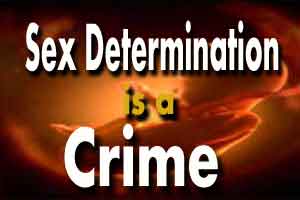 Roorkee: A prominent clinical cardiologist practicing in the area has been booked after he was caught performing sex determination on a decoy patient during a sting operation .

The police action comes against him after a sting operation was performed catching the doctor red-handed around 20 days ago. The operation was performed after the Haryana PC-PNDT cell received a tip-off about activities of sex determination in the Barara region. A decoy patient was arranged who met with one tout in the same area. The deal was arranged at Rs 30,000 between the decoy patient and three touts, who then took her to Roorkee for the purpose of Sex Determination.

Tribune reports that the tout took the decoy patient to Dr ND Arora of Heart Care and Diagnostics Centre where an ultrasound was performed.The teams sealed the ultrasound room at that centre. While Dr Arora was handed over to the Haridwar administration.

TOI reports that after a complaint was filed by the additional chief medical officer (ACMO) Ashok Kumar, the police finally on Monday,  registered a case against the cardiologist and one of his staff under section 315 of the IPC (act done with intent to prevent child being born alive or to cause it to die after birth), which entails imprisonment of up to 10 years.

"The raid was conducted on November 5, but a case was not registered against Arora then due to lack of proper documents," a police officer told the daily, adding that the case has finally been registered.