Clinical establishment act needed to check Fortis-type cases: Dr Jagdish Prasad, DGHS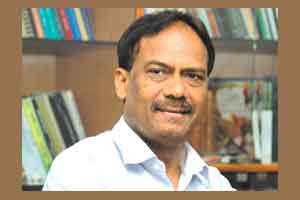 New Delhi: Reacting to the recent allegations of overcharging in the treatment of a patient where Fortis Gurugram Hospital charged Rs 18 lakh for 15 days ICU charges, the Directorate General Of Health Services (DGHS), Dr Jagdish Prasad recently stated such cases can be prevented if all states implement the Clinical Establishment Act.
Speaking of the Clinical Establishment Act, he said that the said act should be implemented in every state so that the government can monitor the cost of treatment and regulate their prices.
"If this act had been implemented in every state, then such incidents would not have happened. Even in the Fortis case if the state would have implemented, then we could have regulated it and this case would not have happened,"Dr Prasad told IANS
Medical Dialogues team had earlier reported that the Gurugram Branch of Fortis Hospitals has now found itself mired in controversies  after a tweet by relative of a deceased 7- year old girl went viral of social media. The tweet highlighted how the hospital had charged a massive Rs 18 lakh bill for the treatment of the deceased child
Read also: Fortis Hospital bills Rs 18 lakh for 15 days dengue treatment, Nadda seeks report
Later intervening in the case, the health ministry asked the Haryana government to take "exemplary" action against Fortis if "overcharging, negligence or malfeasance" was established in the case of the dengue patient.
Read also: Haryana govt to probe Fortis case; Hospital says no overcharging
The DGHS has now stated that such cases can be avoided if each of the states adopt the clinical Establishment Act
The Clinical Establishments (Registration and Regulation) Act, 2010 has been enacted by the Central Government to provide for registration and regulation of all clinical establishments in the country with a view to prescribing the minimum standards of facilities and services provided by them.
The Act has taken effect in the four States namely, Arunachal Pradesh, Himachal Pradesh, Mizoram, Sikkim, and all Union Territories except the NCT of Delhi since 1st March, 2012 vide Gazette notification dated 28th February, 2012. The States of Uttar Pradesh, Uttarakhand, Rajasthan, Bihar, Jharkhand and Assam have adopted the Act under clause (1) of article 252 of the Constitution.
The Ministry has notified the National Council for Clinical Establishments and the Clinical Establishments (Central Government) Rules, 2012 under this Act vide Gazette notifications dated 19th March, 2012 and 23rd May, 2012 respectively.
The Act is applicable to all types (both therapeutic and dignostic types) of Clinical Establishments from the public and private sectors, belonging to all recognized systems of medicine, including single doctor clinics. The only exception is Clinical Establishments run by the Armed forces.