CM Mamata Banerjee regrets death of man for want of free stent due to bribery demand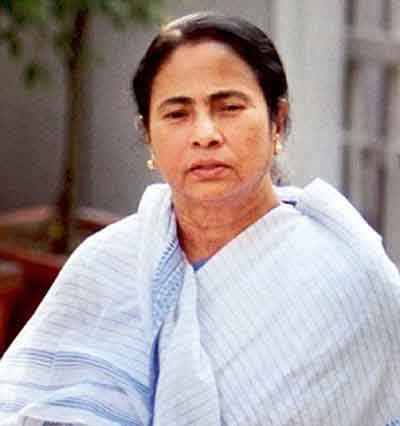 Kolkata: West Bengal Chief Minister Mamata Banerjee regretted death of a patient recently in a state-run hospital here for want of free stent for live saving operation due to hefty bribery demand allegedly made by a staffer of SSKM hospital.
Speaking at the 6th convocation of the West Bengal University of Health Sciences held at the Nazrul Mancha here, Banerjee said she was deeply pained by the incident where the patient died without getting the required treatment at the state-run hospital. She was referring to tragic death of 23-year-old Amit Mandal, who was suffering from brain aneurysm, a bulging blood vessel in the brain, on April 27 last.
He died as the requisite procedure for getting a free stent dragged for over 90 days due to bribery demand allegedly made a staffer of the hospital for completing the paperwork required for the purpose. A stent is given free to patients being treated in government hospitals in the state. But if the device costs more than Rs 4 lakh, the file has to be forwarded to the 'Swastha Bhavan' for its clearance.
The staffer was arrested after the sordid incident came to light. "I am deeply pained by the incident. Why will be a poor patient's file be stuck because of one person wants bribe when the government is providing free treatment. Why will this happen," Banerjee, who also holds Health portfolio, said. She lamented that for only one percent of such people, the government, the health department and the doctors were earning bad name.
"We have around 99 percent of the people at the health department who are really doing a good job. But, only for one percent of the people's bad behaviour, and for their nature to take bribe sometimes patients die and we earn the bad name. People blame the health department and the hospitals and the doctors," she said. The Chief Minister cautioned the people and said that they should be aware of such type of people because of whom the patients are not getting proper treatment.
"We must be alert against these type of people. How much do they want to earn?," she questioned. Palash Dutta, the storekeeper at the Bangur Institute of Neurosciences (BIN), had allegedly demanded a bribe of Rs 3 lakh from Mandals family for completing the paperwork required for getting a sanction for the stent, costing Rs 7 lakh.