Irregularities in hospital equipment purchase in TN alleges Raja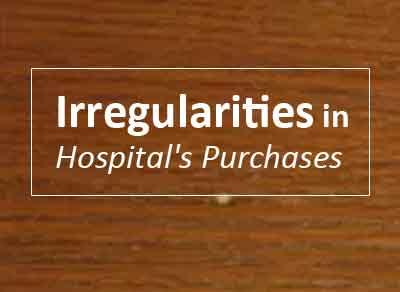 Coimbatore: Alleging irregularities in the purchase of equipment for government hospitals in Tamil Nadu, BJP National secretary H Raja urged Chief Minister K Palaniswami to order a detailed enquiry into it.
"Instead of procuring scan, X-ray and ECG machines from the manufacturers, the Government purchased sub-standard machines from two private companies, leading to suspicion of irregularities," he told reporters here.
Considering this, the Chief Minister should order a detailed enquiry into the purchase of such machines during the last five years, he said.
He also alleged that the State government was trying to protect the ministers and officials, who are in the Income Tax department's radar.
Raja , here to participate in a temple function, also demanded a CBI probe into the death of Subramaniam, a contractor and aide of health Minister C Vijayabhaskar, whose premises were searched by the Income Tax department last month, near Namakkal on May 8.
Subramanian had collapsed when he was visiting his farm at Mohanur that day. Labourers there took him to a government hospital were doctors declared him brought dead.
Last month, over 100 officials of the IT investigation department had conducted searches at several places in Tamil Nadu belonging to the minister and his associates in connection with a probe over alleged tax evasion.
Subramanian had recently appeared before IT officials for questioning as a follow-up to the raids.
His house in Nammakkal district was also searched during the raids on April 7.
On the murder of a security guard in the Kodanadu estate bungalow of late Chief Minister Jayalalithaa, Raja said only a CBI probe would bring out the truth as a state government investigation would lead to suspicion in the minds of the public.