CMC Vellore Suspends Admission, to run MBBS Course for only One Student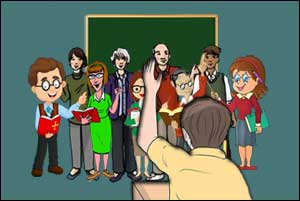 Vellore: Adding to the growing battle of the State of Tamil Nadu over NEET, the premier Vellore-based Christian Medical College (CMC) recently put a full stop to its admission process demanding rights to select NEET qualified students through its own counselling as against the mandated centralized counselling by committee set up by the MCC and the state government for All India and State Quota respectively.
It is reported that before the introduction of NEET, the admission process at the institute included a battery of steps apart of entrance exam including aptitude test, commitment to serving in rural areas and social service. However, as per recent policies, students are only going to be admitted based on their marks in NEET. Objecting to the fact that these important aspects of a student are not revealed in the marks secured by a medical college seat aspirant in the NEET, the institution has put a full stop to its admissions for 2017-18.
Moreover, the institute has also stated that common counselling undermines the benefit of Article 30 (1) of the Constitution to the Institute. The said article guarantees minorities, both religious and linguistic, the right "to establish and administer educational institutions" of their choice.
As per the policy of the college, only 15% of the seats in MBBS courses are available for general candidates, the rest are reserved for people from the minority Christian community. The students have to serve for two years in the hospitals run by Christian missionaries.
The college, which admits 100 students for MBBS course and 62 in super specialities per year, has also filed a case with the Supreme Court and the judgement on that is expected this year from the apex court.
ONLY ONE STUDENT ADMITTED
Out of 100 seats, only one seat has been filled by the Institute, this year with a Central Government nominee who is the son of a martyr. The Institute representatives informed the Media that even though they have taken only one admission,  MBBS course will still be run by the single student.
"Our teachers are determined. We will have regular lectures. He will have all the attention. Usually, it's one lecturer and hundred students. Now it will be 10 lecturers for one student. the point is we want to run the course. We are not against running the course,"  Dr Sunil Chandy, Director, CMC told Edexlive.