CMO issues show cause notices to 9 government absentee doctors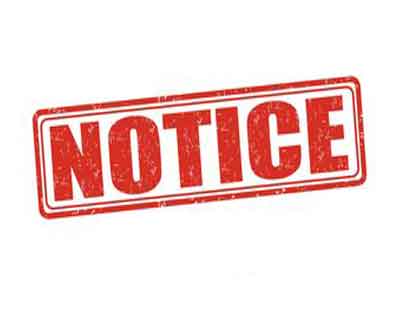 Bijnor: In a surprise visit conducted by senior health officials including Chief medical officer (CMO), nine government doctors were found to be absent from their duties in the district of Bijnor . Show cause notices have been sent to all the nine doctors.
Not withstanding any sort of negligence from the medical staff, the CMO has sent show cause notices, seeking an explanation from the absentee doctors for the cause of not being present during their duty timings.
The inspecting officials also found four other health officials to be absent from their duties. As per the sources, several doctors are involved in private practices in the district.
Speaking with TOI, CMO Sukhveer Singh said,"I have issued notices to the doctors and other staff and sought explanation. A strict action will be taken against them if they are found erring."
"There are 44 Primary Health Centres (PHCs) and 11 Community Health Centres (CHCs) in the district. There were complains about lack of medical staff. So, I had instructed health officers to conduct surprise inspections. I also visited some health centres. During this campaign, 67 health centres including 11 CHCs and 11 PHCs were checked", he said.
"On Monday, we have collected all the inspection reports. As per the reports, nine doctors-- two from Nahtaur CHC, one from Kiratpur CHC, one from Najibabad PHC, one from Badapur PHC, one from Budanpur PHC, two from Syohara and one from Sahaspur PHC-- were found absent from their duties. In addition to this, four other workers were also not present at health centers during the inspection," Singh added.
 Read also: Maharashtra: Stringent action enforced on 477 absconding doctors