Coeo Labs launches special ventilator to address VAP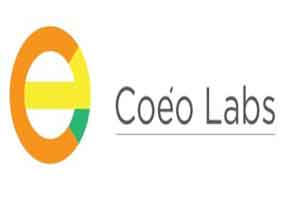 Coeo Labs, a healthcare start up has launched a ventilator to prevent the problem of catching pneumonia in infants when they are incubated on a ventilator.

This happens with the device stopping nasal passage secretions in the lungs. A similar prototype of this device has also been developed by the founding team to address breathing problems in infants.

30% of people on ventilator support contact respiratory problems. The problem is even acute in rural India, as more births happen in a non-institution.

The cost of the device is not yet shared, but evidently it will be made affordable to all as the founders of the company have spent months to do on ground research in rural area. As opined by then, the problem is more severe there as they don't have access to quality healthcare infrastructure or consultancy.

As reported by Business Line, Coeo Labs, one of the two startups incubated by InnAccel, is hoping that frugal engineering will do the job. When the founders of Coeo Labs, Nitesh Jangir and Nachiket Deval met during a InnAccel fellowship, the two engineers found common cause in an ailment suffered by premature babies. "Our device prevents pneumonia in patients on ventilators by stopping nasal passage secretions from getting into their lungs," says Jangir, an electronics engineer from the Rajiv Gandhi Technical University in Bhopal. Coeo, which the two founded in 2014, has also developed a prototype of another such device that helps newborns breathe when they experience respiratory problems.

Industry data points out that 30 per cent of Indians who are put on a ventilator contract ventilator-associated pneumonia (VAP). Similarly, in rural India, 50 per cent of child delivery happens outside a care centre, typically at least 5-10 kilometres away.