Soon, commission practice will lead to imprisonment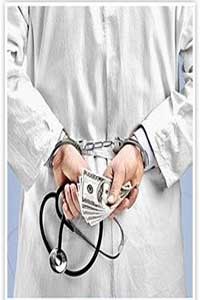 Mumbai: The recent gimmick of Asian Heart Institute publicly announcing,  "Honest opinion. No commission to doctors" with hoarding across the city of Mumbai, seems to have indeed brought into limelight the growing menace of cuts, kickbacks and commission that have become rampant in healthcare.
Taking cognizance of the issue, the state government has now formed an 8 member expert committee to frame guidelines/laws for punishment for the practice. "We will submit the draft of the act to the Law and Judiciary department and then to the state Assembly to get it enacted," said Dr Pravin Shingare, director of the Directorate of Medical Education and Research (DMER) told Indian Express .
Headed by past Maharashtra Director General of Police Pravin Dixit, the committee comprises of Dr. Avinash Supe, Director of Medical Education and major BMC hospitals, Dr Sanjay Oak, director of Prince Aly Khan Hospital, Byculla, Dr Abhay Chowdhary, president of Maharashtra Medical Council, Dr Ramakant Panda, vice chairman of Asian Heart Institute, Mumbai, Indian Medical Association (IMA) representative, Dr. Yeshwant Amdekar, pediatrician, Dr. Amit Karkhanis, dermatologist, Dr. Himmatrao Bawaskar, Mahad.
It is assumed that based on the recommendations of the committee, the state government may come out with a specific law for dealing with " cut practices" in the medical profession, making it a punishable offence, involving both fine as well as imprisonment. Currently, the "cut practice" falls under the purview of medical ethics and may lead to suspension/cancellation of licence.
It is reported that under the ambit of the proposed law, the commission practice may lead a  punishment up to three months and fine up to 
Rs.
5,000 for first time offence. Repeated offender would be punishable by simple imprisonment up to six months and fine of 
Rs.
25,000.
"We are studying the anti-kickback laws in countries like the United States, where doctors are penalised if found involved in such practices," Dr Ramakant Panda informed the
Hindu
, terming such legislation the need of the hour.
Dr. Vijay D Silva, medical director of Asian Heart institute observed that cut practice has moved from the fringe of medical practice to its core, with many young doctors being forced to practice, even though they didn't want to.
Recently, Asian Heart Institute initiated debate on the issue. A number of medical professionals including Dr Gautam Sen, Dr Vikrant Desai, Dr Sanjay Nagral, Dr Himmatrao Bawaskar, Dr Devi Shetty, Dr GN Rao, Dr. Soma Raju, Dr Srinath Reddy, Dr Samiran Nundy etc were seen extending their support to the hospital crusade against cut practice in medical services