Common Entrance Test is back, SC recalls previous order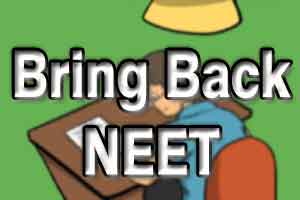 And the case has been reopened- NEET cancellation judgement has been recalled
It is reported that supreme court has set aside the famous 2013 order which had quashed the government's move to introduce common entrance test for MBBS, BDS as well as PG courses in both government and private medical colleges.
In a review petition filed with the apex court, a 5-judges bench led by Justice Anil Dave, has directed that the matter will be heard afresh now. In the mean time is has directed that " till the matter is decided NEET can be implemented."
Medical Fraternity as well its Apex Regulator, MCI had earlier warranted the need for a common entrance test and Central government had passed an order for the same. This was in view of making the process of medical education more transparent and removing the morbid corruption that exists in the form of capitation fee for admission to private medical colleges in the country.
However, in 2013 a three division bench headed by now Retd Chief Justice Altamas Kabir had quashed the said notification on the grounds that it violated the rights of private institutions to administer such institutions.
 In the review petition Justice Dave dissented with the said view and has upheld the NEET, which would favour the view that the policy was "legal" as it would stop corrupt practice which enabled undeserving students to get admissions by paying huge capitation fees or donations. The court said



"Suffice it is to mention that the majority view has not taken into consideration some binding precedents and more particularly, we find that there was no discussion among the members of the Bench before pronouncement of the judgment."



The court ruled that judgment delivered in 2013 needs reconsideration but refrained from giving reasons .



"We do not propose to state reasons in detail at this stage so as to see that it may not prejudicially affect the hearing of the matters."



Since the judgement has only come a month before the final date of admissions for entrances at most of the places, where exams, as well counselling has taken place or going on, it is uncertain at the moment, whether, the central government and MCI shall be able to implement NEET this year or not.