Consumer Forum fines doctors for faulty hospital machinery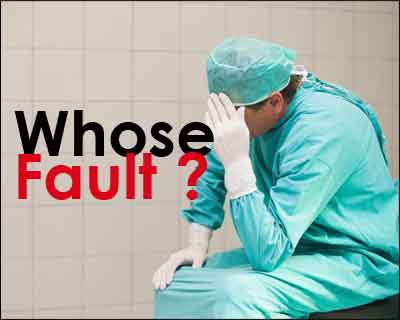 Mumbai : Sion hospital, one of Mumbai's biggest government hospitals as well as three doctors associated with it have been slapped with a compensation of around Rs 7 lakhs, recently by the Consumer Disputes Redressal Forum.

The fine comes after a woman suffered severe burns while undergoing a bypass surgery as the electrical equipment used to maintain body temperature allegedly went up to a high of 45°C during the surgery.

The case goes back to year 2000, when one patient Kamal Dhawan went to Sion hospital for a bypass surgery. The surgery was performed under the overall supervision of Dr Anil Tendulkar, with Dr Kumud Golam as the anaesthetist as well as two doctors, one whose name was deleted from the complaint and Dr Nityanand Thakur as assistant surgeons.

The patient alleged that during the surgery an electrical equipment was used to maintain the body temperature and she complained to the doctor that the OT table was extremely hot.  She further alleged that despite this, the doctors doctors ignored complaints, and tried to force her down to the table, despite her screaming. Thereafter she went under the effect of anaesthesia. When she regained consciousness post the surgery, she had developed severe blisters on her back due to her burns and was in severe pain.

The complainant added that Dr Tendulkar on noticing her condition enquired with the concerned doctors about the cause and was informed that this happened as the monitor for the equipment was faulty and showed 45 degrees

TOI reports that she was then kept in the ICU for 4-5 days and again shifted to general ward. She claimed that she was burnt on her entire back especially under the shoulders and skin on both buttocks due to overheating on the operation table. When she received no response to her notices, Dhawan filed the complaint in 2007.

The concerned doctors informed the court that they could not be held responsible for the faulty machinery/defective instrument provided by the hospital. The court however, refuting their argument, held them responsible." It was the responsibility of the doctors to check the instruments before use. They are responsible for the operation as well as the consequences.Burn injuries were caused during operation therefore they are equally liable along with the hospital," the forum stated.