Haryana: 22 year old allegedly raped at Hosptial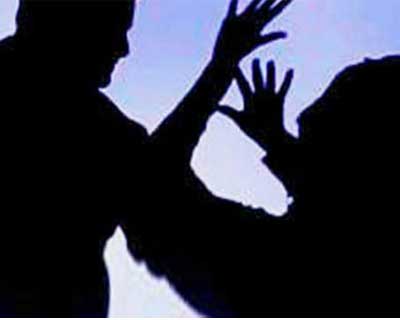 Haryana:A young 22 year old woman undergoing treatment for depression allegedly became a target of physical assault and rape at the hands of a ward boy and guard at Shaheed Hasan Khan Mewati Government Medical College, Nalhar in Mewat,Haryana. Both were at large when this report was filed.
 It is reported that the assault that took place in the early hours of night
The police have booked the unidentified rapists under Sections 376 of the IPC  for rape and criminal conspiracy. The victim, a mother of three, hails from Beewan village, Mewat and was brought to the hospital on June 1 and admitted in ward 17 of the hospital.
Having lodged an FIR, the police have also taken the hospital roster register to identify, the absconding rapists, informed Shakuntala, DSP (crime against women cell), Mewat . A medical examination of the victim is being carried out by a board of doctors to verify her allegation as told to The Tribune.
According to the victim's statement to the police, the ward boy had come calling for her around 11.30 pm, saying that her son who was with her accompanying relatives in the lounge, was crying and they wanted her to come out to pacify the child. The lady believing him came out of the ward and as she crossed the lounge, the ward boy caught her and forced her into one of the empty rooms, adjacent to the lounge. According to her statement to the police, the guard who was standing close to the door of the room followed them inside and gagged her mouth, before the two raped her. She alleges to have fallen unconscious in the middle of the gruesome act and wonders how many others may have joined after. The brother in law of the victim who discovered her in an unconscious state said that he had gone to check on her and on the way found her stole lying outside a room along the passage. When he raised an alarm, the ward boy and the guard fled from the room.
The police say that the act might have continued for two hours, for they received a call after 1 am from the hospital. They also admit to have identified the ward boy, a private staffer, working on contractual basis in the hospital.
"In the preliminary investigation, we have found the involvement of two outsourced employees, including a ward boy. We have identified the ward boy and he will be arrested soon. A probe is on," Mamta Singh, IG (south range) told TOI.
"This is a shocking and unacceptable incident. We will terminate the services of the accused and fully cooperate in the investigation." Dr Sansarchand Sharma, Director of the hospital stated, expressing concern for the victim.
SHKM is a 400 bed tertiary care facility which was started in August 2012. It is situated 40 km away from Gurgaon.