Creating new treatment regimens: Clinical Research career pathway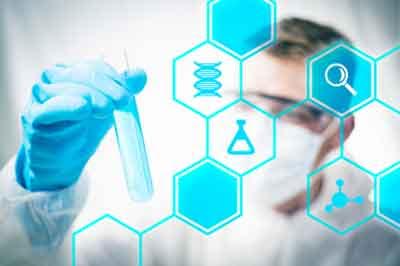 In order to understand Clinical research, it can be defined simply as the study of health and illness in people. It involves scientific investigations and research that is being carried on the human subjects to decipher and delineate the safety and effectiveness (efficacy) of medications, devices, diagnostic products and treatment regimens intended for human use.Clinical trials as well as research in epidemiology, physiology and pathophysiology, health services, education, outcomes and mental health can all fall under the clinical research umbrella.
Once a new treatment regimen, drug or medical device is discovered, it is of utmost importance to first assess its safety and effectiveness profile before launching it in the market, coming from the lessons learnt from the thalidomide tragedy. So after the discovery it is imperative to first investigate the test article using in vitro studies utilising animals and microbes before the first administration of the same to a human being.
Clinical research isindeed, different from clinical practice. In clinical practice established treatments are used, while in clinical research evidence is collected to establish a treatment. Thus, clinical research is a field that is related to discovering and comparing the best possible treatment for a medical condition to the already available ones. The scope of clinical research begins from the very inception of the test article in the lab to its introduction to the consumer market and beyond.
Job Profile- What Does a Clinical Research Analyst Do?
A clinical research analyst works on medical studies with test patients during extended experiments to record and quantify the effectiveness of a drug, medical device, or process on the human body. Clinical research is often conducted in a hospital, medical facility, or laboratory, and research analysts work alongside professionals within the medical field. Generally, the job requires working with physicians or scientists who oversee the clinical research. Research analysts may also interact directly with patients by screening them as potential candidates or collecting data needed for the study. In some instances, clinical research analysts must also have knowledge of research accounting and budgeting, which can be learned in entry-level jobs in the field.
Because of the importance of the work and the fact that human subjects are involved, clinical research is a highly regulated field. An educational background in the sciences and knowledge of testing procedure is required for working in clinical research.  As one acquires more qualifications, the opportunities for remuneration and responsibility increase; positions range from trial assistants to clinical research coordinators.
Gaining entry into the field
 A bachelor's degree in fields such as medicine, nursing, pharmacology, physiology, biology, chemistry, molecular biology, biotechnology, anatomy, genetics, or bio-engineering gives the relevant scientific and medical knowledge and technical skills to qualify for a job in clinical research.
Clinical research analysts serve as one of many key players in medical studies and clinical trials. They bring their science or medical education, analytical skills, knowledge of scientific research, and occasionally financial acumen to the job. Most employers require clinical analysts to have previous work experience. Training generally entails exposure to common procedural methods, introduction to clinical research protocols, and on-the-job work with patients and physician supervisors. Training in ICH-GCP guidelines is a must for a professional in the field of Clinical research.For all who want to pursue a career in Clinical research, such pre-requisites can be completed by enrolling in some good post graduate diploma programmes training in Clinical research.
The author of the article is associated with Faculty of Clinical Research, which is a constituent body under IGMPI India. The Institute offers Post Graduate and Executive Diploma programmes in various disciplines like Clinical Research, Pharmacovigilance, Clinical Data Management, Medical Writing and Drug discovery and development. Based on various assessment parameters, the quality based programmes have been approved by Quality Council of India (QCI), Government of India. The Institute has also been conferred with the prestigious Quality Council of India (QCI)- D.L. Shah National Quality Award – Certificate of Merit 2015 on its training initiatives.
For details about their Faculty of Clinical Research, Please Visit www.fcrindia.org/. For details in other courses, visit, www.igmpiindia.org