Guideline on neuromuscular blockade use in ARDS patients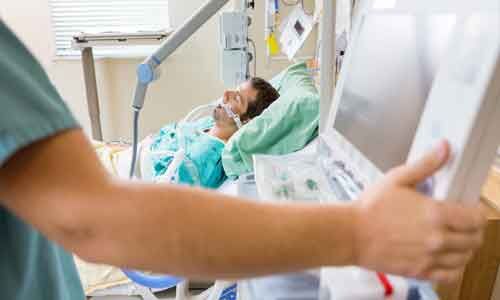 Delhi: A panel of experts from 12 countries have released Intensive Care Medicine Rapid Practice Guideline (ICM-RPG) for the use of neuromuscular blocking agents (NMBA) in adults with acute respiratory distress syndrome (ARDS). The guideline, published in the journal Intensive Care Medicine, is applicable for adults with early ARDS of any aetiology and severity who are receiving invasive mechanical ventilation in an ICU. The recommendations however do not apply to patients with pre-existing neuromuscular disease, those with a contraindication to neuromuscular blockade, or to children.
The aim of ICM-RPGs by Waleed Alhazzani, McMaster University, Hamilton, Canada, and colleagues was to produce trustworthy, rapid, and timely practice guidelines on topics that are of high priority to intensive care clinicians. The panel members adhered to a pre-planned and structured methodological approach to guideline development
Key recommendations and suggestions include:
The routine use of an NMBA infusion is not recommended in adults with ARDS before optimising mechanical ventilation and assessing ARDS severity.
In adults with moderate or severe ARDS who tolerate ventilation using a lighter sedation strategy the experts suggest against using an NMBA infusion.
If neuromuscular blockade is required to facilitate lung protective ventilation; the use of intermittent NMBA boluses is recommended with judicious deep sedation over an NMBA infusion with deep sedation.
"In this ICM-RPG, the panel issued one recommendation and two suggestions regarding the use of NMBA in ARDS. The current evidence does not support the early routine use of NMBA infusion in all adults with ARDS. It favours avoiding an NMBA infusion for patients who are ventilated using a lighter sedation strategy. However, for patients who require deep sedation to facilitate lung protective ventilation or prone positioning and require neuromuscular blockade, an infusion of an NMBA is a reasonable option," concluded the authors.
"Neuromuscular blockade in patients with ARDS: a rapid practice guideline," is published in the journal Intensive Care Medicine.
DOI: https://link.springer.com/article/10.1007/s00134-020-06227-8
Source : Intensive Care Medicine