Central line-associated bloodstream infections on the rise during Covid pandemic: Study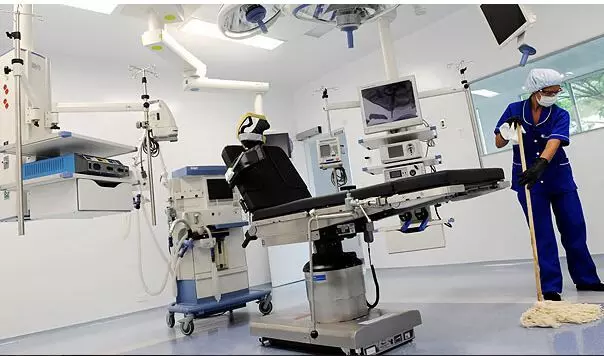 From 2015 to 2019, there was a 31% decline in the national Standardized Infection Ratio (SIR) for central line-associated bloodstream infections (CLABSIs), suggests the findings of a recent study, published in Infection Control & Hospital Epidemiology. On the contrary, the research team observed that , in the face of the pandemic of SARS-CoV-2, healthcare-associated infections in hospitals may have increased."
Infection control practices changed in many healthcare settings during the pandemic to accommodate increasing numbers of patients and to mitigate shortages of personal protective equipment, supplies, and staffing.Reducing the frequency of contacts with patients and of maintenance activities for central catheters (e.g. chlorhexidine bathing, scrubbing the hub, site examinations) as well as alterations to processes of care (such as risking disrupting catheter dressings when placing patients in a prone position) all have the potential to contribute to an increase in CLABSIs."the team opined.

To have a greater understanding on such dynamics,the team of researchers conducted a recent study to understand the impact of the early months of the COVID-19 pandemic on CLABSIs nationally, SIRs for 2020 quarter 2 (Q2: April, May, June) were compared to those from 2019 Q2.
This analysis included data as of January 1, 2021 from acute care hospitals (ACHs) for April, May, and June of 2019 and 2020. Only locations that had continuous and consistent reporting, defined as ACHs reporting all three months of CLABSI data for the same location in both 2019 Q2 and 2020 Q2, were included.
Data analysis revealed some important facts.
The analysis included 13,136 inpatient units from 2,986 ACHs. 936 facilities had at least one predicted CLABSI and an SIR calculated. A 28% increase (95% CI 20.0, 33.6) was observed in the national SIR, from 0.68 in 2019 Q2 to 0.87 in 2020 Q2 (Table 1). Device utilization increased nationally from 0.21 in 2019 Q2 to 0.23 in 2020 Q2 .
Critical care units had the greatest percentage increase (39%) in SIR, from 0.75 in 2019 to 1.04 in 2020.
Ward locations experienced the second highest increase (13%).
Critical care locations had the highest number of CLABSIs in 2020 Q2, with 1,911 events. Hospitals in all bed size categories experienced an increase in SIR.
In 2020 Q2, reporting of CLABSI surveillance dropped by 17% nationally, in contrast with 2019 Q2. The greatest decrease in reporting (48%) occurred in the Middle Northeast.
For the full article follow the link: DOI: 10.1017/ice.2021.108
Primary source: Infection Control & Hospital Epidemiology
Source : Infection Control & Hospital Epidemiology