CSE urges states to come out with action plan to address antimicrobial resistance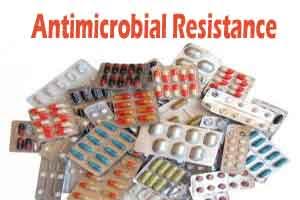 New Delhi:  Lauding Kerala's action plan to contain antimicrobial resistance, environment think-tank CSE asked other states to follow the southern state's lead and come forward with their plans to address the AMR crisis.


Chief Minister Pinarayi Vijayan recently unveiled Kerala's Antimicrobial Resistance Strategic Action Plan (KARSAP), the first by any state, and urged the health department to take steps to reduce the use of antibiotics in the state, according to media reports.




The Centre for Science and Environment (CSE) said antimicrobial resistance, antibiotic resistance in particular, is a global public health threat.




Antibiotics used to treat diseases are increasingly becoming ineffective because of their overuse and misuse in human health and in the production of food from animals such as chicken, fish and dairy products, it said.




Poor management of waste from hospitals, farms, pharmaceutical industry and households also adds to the problem, the CSE pointed out.




Responding to the global call for action, India had released its national-level plan on AMR along with a Declaration in Delhi in April 2017, which called for state-level action plans and Kerala is the first state to announce its plan, the CSE said.




"We congratulate Kerala for achieving this milestone. It has led this much-needed step in India's fight to contain AMR. Other states should now come forward with their plans to handle this public health crisis in the country," said Chandra Bhushan, deputy director general, CSE.




Amit Khurana, programme director, food safety and toxins programme of the CSE said since health, livestock, fisheries and environment were state subjects, it was imperative that states develop their own plans for effective action on the ground across the country.




"Kerala's plan reflects the required multi-sectoral approach. Besides human health aspects, it aims to address animal and environmental dimensions of the AMR problem, which is crucial for effective containment of AMR," said Rajeshwari Sinha, deputy programme manager, food safety and toxins programme, CSE.




The CSE said it had actively contributed to the Kerala action plan and was an implementation partner in the state's AMR containment efforts.




Earlier, the body had helped in the development of India's national action plan and was also a stakeholder in implementation.


In the past, the green body has highlighted the misuse of antibiotics in food animal production in the country and environmental linkages of AMR.