Post-DPT vaccination death-Culprits behind death of children in Palamu will not be spared says Mishra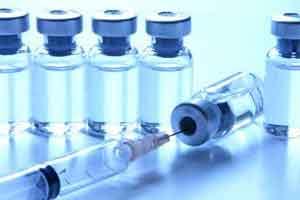 Ranchi
:  Director Health Service Dr. Sumant Mishra today expressed grief over the death of four children who died in Longa village of Palamu district post-DPT vaccination on April 8 and assured that none of the guilty would be spared.
Addressing a press conference at the Suchana Bhawan over the issue, he said the matter is being investigated and soon the post-mortem and other reports would be out which will make clear the reasons behind the death of the children.
Dr Mishra issued an appeal to the people stating that all the vaccines being given by the state government were safe and complete care was maintained in their storage especially the temperature.
He said, the vaccines are completely safe and no compromise has been made over the quality of the vaccines and urged the people to get their children regularly vaccinated.
He said, due to the regular vaccination programme, the infant mortality rate has come down in the state.
Medical Dialogues team had earlier reported that three minors lost their lives while another five were hospitalised in a serious condition after being administered DPT vaccination at a primary healthcare center located at Loyinga under Patan Block of the Palamu district.
Villagers said that at the sub-health care center eight children were given DPT injections yesterday. However, last night all of them complained of nausea and started vomiting. Since it is common symptom in small children after vaccination, the parents did not take the matter seriously.
But as the condition of the children declined further, they were taken to the near-by primary health care center where three of them died. Five other children were sent to Sadar Hospital Daltonganj for better aid.
Read Also: 3 children dead 5 others serious post DPT vaccination in Palamu