Cygnus Hospitals to add 40 units in North India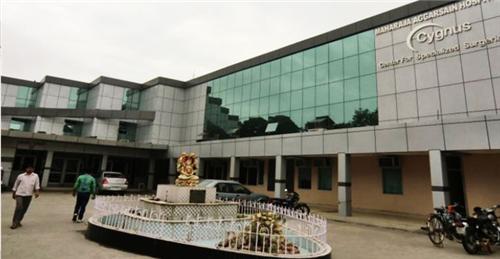 Operating a chain of super specialty units with presence in Delhi and Haryana, Cygnus Hospitals has recently announced its focus to now launch 40 new hospitals in the North India.

With 10 hospitals currently operating under its belt, the Delhi-based group aims to achieve the new target of hospital launch in the next three years.

Cygnus Hospitals currently has a presence in Delhi, Sonepat, Panipat, Karnal, and Kurukshetra.

The growth is backed by confidence of its investors in the group. It had raised about Rs 60 crore in a new round of funding from Fidelity Growth Partners India and existing backer Somerset Indus Capital Fund, last year. However, no detail of the planned expansion was shared by the company then.

"The journey of Cygnus Hospitals accelerated when investors like Somerset and Fidelity backed our growth. By March 2016, we will have 15 medical facilities and by March 2018, we will grow to a total of 50 hospitals," Cygnus Group of Hospitals Director Dinesh Batra said in a statement.

While he did not share the investments for the planned expansion last year, Batra said the focus of the hospital chain will be on small towns and rural areas. It plans to open majority of hospitals in tier II and tier III towns of Punjab, Haryana and Rajasthan.

"Our emphasis is on small towns in order to ensure secondary and tertiary care in the remotest of areas around India where people die on way to big city after heart attack, accident or any other medical emergency. We want to protect lives of rural Indians," he added.

Cygnus follows an asset light model where it does not own the land or building where the hospitals are located. The company leases the asset created by third party, converting them to super speciality hospitals to ensure secondary and tertiary care.