Data Analytics is transforming the healthcare matrix: Dr GSK Velu, Trivitron Healthcare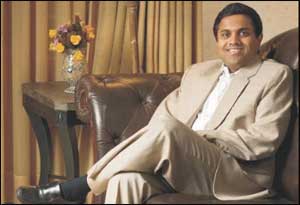 Data analytics is playing a key role in the progress of healthcare practices and research. It is extensively supporting the current healthcare structures in accumulating, managing, analyzing, and assimilating huge quantum of unequal and unorganized data. Data analytics has swiftly grown as a field and has recently been implemented to support the process of care delivery, diagnosis, and disease assessment. The trend of rapid digitization has stemmed through the evolution of healthcare and enhanced the potential for quality healthcare delivery at a reduced cost. Digitization of data has expanded the range of medical and healthcare functions extensively.
As the healthcare sector transforms from volume-based to value-based care model, it is crucial for different participants to get a broad understanding of treatment methods for various ailments. The only way to attain this information is by accumulating the disparate data sources, not just within a single hospital or clinical IT arrangement, but also across various healthcare providers and players like health insurance and pharma. Such combined data sets would help every player in the healthcare industry with superior quality care and access to healthcare treatments at lower costs. This would also help government bodies in planning the best probable future solutions.
Data analytics in health comprises high volume; high mixture of biological, clinical, environmental, and lifestyle information collected from single individuals and large troops and highlights about their health and wellness status at various stages. With numerous types of data analytics, healthcare players can enjoy the benefit of accessing all the data needed to satisfy their business requirements.
Apart from this, the rise in digitization of data analytics has enabled effective use of accumulated data supporting organizations ranging from physician offices and multi-provider groups to large specialty hospital networks. This would play a major role in detection of diseases in the early stages, managing specific individual and population's health; detect healthcare frauds more quickly and effectively.
Data analytics technology also provides the most effective tools for monitoring behavioral changes to provide supporting data for diagnosing patients with accuracy. The smartphone era has revolutionized the potential to personalize interventions like lifestyle data (sleep, physical activity, nutrition) from the large quantum of populations. This helps in attaining a fully integrated picture of lifestyle patterns in each age group and can play a key role in evaluating prescriptions required. These tools can support the ongoing research of relationships between social and physical behaviors, nutrition, genetic factors, environmental factors and development of mental, physical diseases. It is understood that an integrated analysis of data will help in long-term management of adverse health factors.
Existing developments show that more companies are in need of advanced data analysis and are opting to implement it. From examining past information, evaluating the changes occurred over time to sharing estimated forecasts, data analytics is enhancing its support towards healthcare with relevant information. With the help of data analytics, healthcare providers can attain accurate number of hospitalizations undertaken over months, a retailer can know his average weekly sales volume; a manufacturer can get an account on the rate of products returned for a past month, et all. Data analytics is a valuable tool in forecasting due to its findings which help in identifying trends, collections and exclusions.
With the growth of data analytics and digitalization, the country will see a substantial progress in the healthcare delivery.