Death by dengue causes panic in Punjab district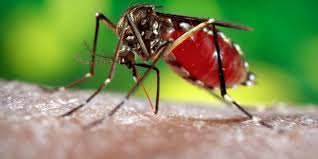 Punjab: Death of two women and report of 50 others being affected by dengue has caused panic in Hussaini village of Naraingaarh subdivision.
Village sarpanch Ram Karan said that about 50 persons had been afflicted by dengue out of which half a dozen were first admitted to Narainagrh civil hospital and thereafter all were referred to the Chandigarh and Panchkula. He disclosed that two women from the village had died who were admitted to Sector 32 GMCH. Taking the matter seriously, the district administration and a team of doctors reached the village and set up camps to examine patients. The Health department has covered the entire village with fogging.
Read Also: 195 dengue cases in Jammu region, Governor reviews situation
The residents had earlier complained that the concerned authorities were approached several times but no action was taken. However, the Health Department had not confirmed that deaths were caused due to dengue but admitted that preventive measures were being taken to control the spread of dengue. Naraingarh SDM Aditi visited the village and said that the officials found negligent would be dealt with sternly. She said that the two women who had died were identified as Angrezo Devi and Amarjeet Kaur both 40 years of age.
The health department claimed that the deaths were not caused due to dengue but fever which spread in the village. The residents, however, were of the opinion that 50 persons were suffering from dengue and admitted to hospital were examined and count of their platelets was not up to mark which showed that there were symptoms of dengue.
Read Also: Madras HC directs state to file status report on Dengue by October 15