Delhi Doctor directed to pay Rs 15 lakh for alleged negligence during Caesarean delivery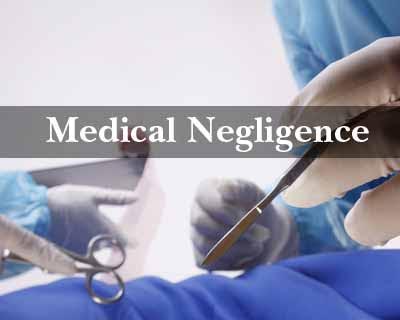 New Delhi: A doctor at a reputed private hospital in south Delhi has been directed by state consumer commission to pay Rs 15 lakh compensation to the son of a woman, who died at the age of 22 due to negligence during her caesarean operation in 1993.
The state commission bench, presided by its member N P Kaushik, directed doctor Sadhna Kala to pay the amount to the deceased woman's son Deepanshu Mishra and other family members including her father Uday Kant Jha and husband Uma Shanker Mishra.
"Facts speak for themselves. I am, therefore, left with no option but to hold that it was the negligence on the part of Sadhna Kala that led to the death of a 22-year-old, hale and hearty young girl," the bench said.
According to the complaint filed by Jha, his daughter Anjana Mishra was admitted to Moolchand Khairati Ram Hospital here, on April 12, 1993, for delivery.
The complaint alleged that the doctor performed C-section operation due to certain complexity and it resulted in profuse bleeding.
It further alleged that the condition of the young mother got worse during the following days and she was kept on artificial breathing. She was diagnosed with jaundice after the bleeding due to which her liver stopped functioning.
It said the doctor consulted other experts about the woman's health but on April 22, 1993, she passed away.
The doctor had denied negligence on her part and said a healthy baby was born on April 12, 1993.
She had also submitted that jaundice was in a pre-clinical stage and there were no apparent outward symptoms which could have been noticed by the doctor.
Attached is the full judgement below