Delhi: Doctors and Nurses in municipal corporations yet to receive salary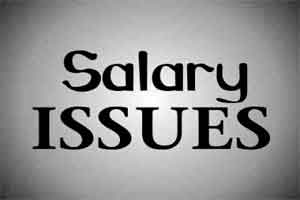 Doctors in dispensaries, polyclinic, maternity homes, child healthcare units, and school health schemes have reportedly not been paid their dues since October 2015.

This comes despite of the promises from the Mayor and the authorities last year, that all salaries would be dispersed by 31st December, 2015. Doctors and staff associated with MCD hospitals in the capital had gone on strike, after their salary dues had not been paid for two-three months.

This situation is not just limited to doctors and hospitals staff. Around 31,000 of the 57,000 North Corporation employees haven't even got paid for November while 12,000 are yet to receive their October salary.

Many corporation employees are facing the critical situation of non-payment of their dues since October 2015. Even their cheques are reportedly bouncing back. As a result, there is a personal financial crunch, with employees faulting on their EMI's and bank loans.

"Our budget for salary every month is Rs 175 crore. We are yet to pay sections of employees for both October and November. For December, we don't have a single penny to pay," an official in the corporation's finance department informed TOI.

Speaking to Medical Dialogues Team, Dr Aditya, Hindu Rao Hospital reported," Post our strike, the authorities had promised us that our salaries will be given by 31st December,2015. However, this has't happened till now. The doctors of the hospital are going to hold a meeting in the evening and decide what future course of action will be taken from now."